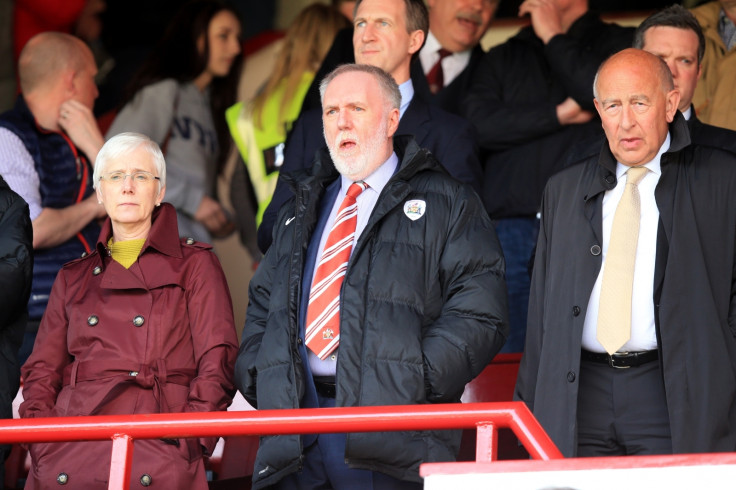 The owner of Barnsley Football Club, who is suffering from terminal cancer, wrote an emotional message to fans revealing he is "living on borrowed time" and does not expect to be alive by the end of this season.
Patrick Cryne, 66, wrote his farewell to fans in the club's programme notes last night (12 September) for the Carabao Cup tie against Derby County, before their dramatic 3-2 win against Derby.
"I am living on borrowed time. I live in pain, but living is better than the alternative," Patrick Cryne wrote.
He added: "Regarding this season . . . I do not expect to live to see the ultimate outcome, but I travel in hope."
Cryne wrote in his programme notes: "Cancer is insidious, cruel and rapacious and I implore everyone to have regular checks to stop it gaining hold."
He added: "Recent months have brought into focus the things that are important to me. I have spent a lot of my life pursuing the ultimately pointless when there were better things to do. My family have always been important to me but I should have spent more time telling them so. I do now and it creates joyfulness in our relationships."
Cryne stepped down from day-to-day duties at theSky Bet Championship club in November 2016, and in May this year he learnt that his bowel cancer was terminal.
Cryne took over the Tykes in 2004, saving the south Yorkshire club from the threat of closure.
The businessman made his fortune from the 2007 sale of iSoft, a computer software firm he founded that manages medical records.
Cryne's time at the helm at Oakwell coincided with a period of success on the pitch for the club.
The highlight of his 12 years in charge were two wins at Wembley in 2015 — in the Checkatrade Trophy and League One play-off final. The team are currently 16th in the second tier of English football.
Barnsley will play Tottenham Hotspur at Wembley in the next round, after Adam Hammill's late winner.