Failure by the government to monitor the impact of its welfare reforms has led to an increase in homelessness in England, according to the National Audit Office (NAO). Homelessness is now costing the public sector over £1bn a year.
The number of families in temporary accommodations across England has increased by 60% since March 2011, the public spending watchdog said in its latest report.
There were 77,240 families in temporary accommodations across England in March 2017, an increase of 60% since March 2011. Among them were 120,540 children, an increase of 73% from March 2011.
The NAO also counted 4,134 rough sleepers on a single night in autumn 2016, an increase of 134% since autumn 2010.
Of the over £1bn spent on homelessness services, £845m was spent on temporary accommodation. £638m of that was funded by housing benefit. Spending on overall housing services has fallen by 21% in real terms since 2010.
"Homelessness in all its forms has significantly increased in recent years, driven by several factors," Amyas Morse, head of the NAO, said.
The report attributed the increase in homelessness to the ending of the private sector tenancies and the decrease in affordability of properties in the private rented sector "of which welfare reforms such as the capping of Local Housing Allowance are an element."
These factors have led to an increase of number of households accepted as homeless by local authorities from 11% to 32% between 2009 and 2017. The proportion in London increased from 10% to 39% during the same period.
The NAO added that, although the Department for Communities and Local Government is responsible for tackling homelessness, it did not engage with local authorities to monitor the progress of their homelessness strategy.
"Government has not evaluated the impact of its reforms on this issue, and there remain gaps in its approach," Morse said.
"It is difficult to understand why the Department persisted with its light touch approach in the face of such a visibly growing problem. Its recent performance in reducing homelessness therefore cannot be considered value for money".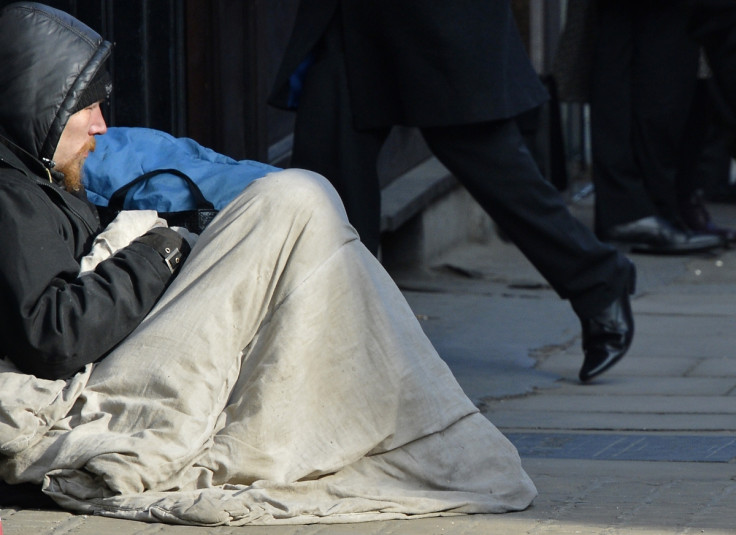 'National crisis'
Polly Neate, Chief Executive of housing and homelessness charity Shelter, said the report reveals "the tragedy of rising and persistent homelessness in England".
"The NAO has found what Shelter sees every day, that for many families our housing market is a daily nightmare of rising costs and falling benefits which is leading to nothing less than a national crisis," she said.
"That's why we are calling on the government to act now, in this year's budget, to end the freeze on housing benefit and to commit to building decent homes at affordable rents. Without this action this is a crisis which will only get worse."
The government said it was working to resolve the "complex issue" of homelessness and it was implementing the Homelessness Reduction Act.
"Our welfare reforms restore fairness to the system with a strong safety net in place to support the most vulnerable, including £24bn through the housing benefit," a government spokesperson told the BBC.
"There's more to do to make sure people always have a roof over their head and ministers will set out further plans shortly, including delivering on our commitment to eliminate rough sleeping entirely."