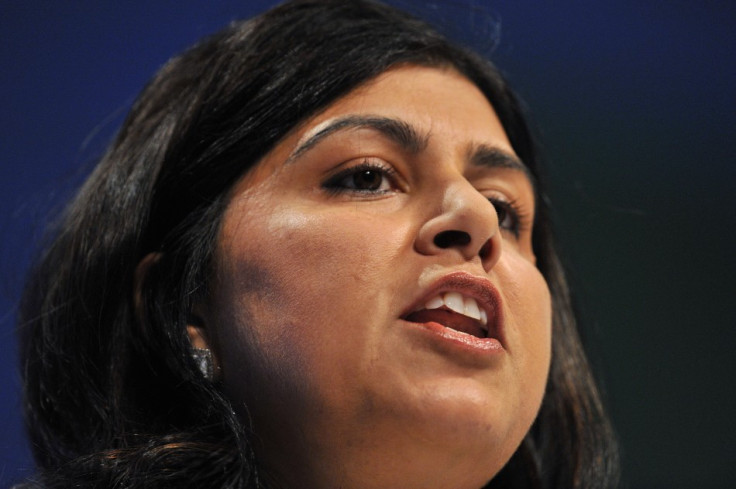 The Opposition is calling for an investigation into Baroness Warsi's accommodation expenses, after the co-chair of the Conservative party reportedly flouted the rules on subsistence allowances.
Warsi allegedly claimed subsistence expenses of up to £2,000 from the taxpayer while staying at a friend's home rent-free.
"If you are paying no rent where you are staying, you can't possibly be claiming subsistence for staying there. It all seems very murky. We need a full investigation into the matter," said the Labour MP John Mann according to the Press Association.
Mann added that he would be asking the Lords Commissioner for Standards, who is responsible for ensuring peers follow a code of conduct, to probe the matter.
In early 2008, while her own house was being renovated, Warsi stayed several nights at an apartment in Acton, west London, rented by Tory party official Naweed Khan - who would later become her special adviser.
During her stay in Acton, it is reported that Warsi claimed a daily subsistence allowance of £165.50, even though the accommodation was provided without charge.
Warsi claims she made "appropriate" payment for the days she stayed in her friend's property. However, the landlord, Dr Wafik Moustafa, claims he never received any money from either Warsi or Khan for her lodgings.
In a double blow to her reputation, Warsi was forced to admit that she had not declared the full rental income from her London flat, which she described as a mistake.
"Due to an oversight, for which I take full responsibility, the flat was not included on the register of Lords' interests when its value and the rent received came to exceed the thresholds for disclosure.
"When the discrepancy became apparent this week, I immediately informed the registrar of Lords' interests of its omission," the Guardian quoted Warsi as saying.
She did not inform the House of Lords authorities about the income from the rent from her flat in Wembley and apologised for the breach of parliamentary guidelines, reported the Telegraph.
The exact amount of her rental income was not known as it is yet to be declared. MPs are required to declare the rental income if it is above £5,000, although they can keep amount secret.