While most Asian stock market indices were trading lower on 14 June, the Shanghai Composite managed to buck the trend. It was up 0.32% at 2,842.19 as of 7.21am GMT. Investors appeared concerned over the 23 June EU referendum vote, which would decide whether the UK would stay or leave the European Union (EU).
Two opinion polls published on Monday (13 June) by ICM, a full service market research agency, indicated that voters favouring leaving the EU were slightly more than those who were keen to remain in the EU. It was 53% versus 47% after including "don't knows".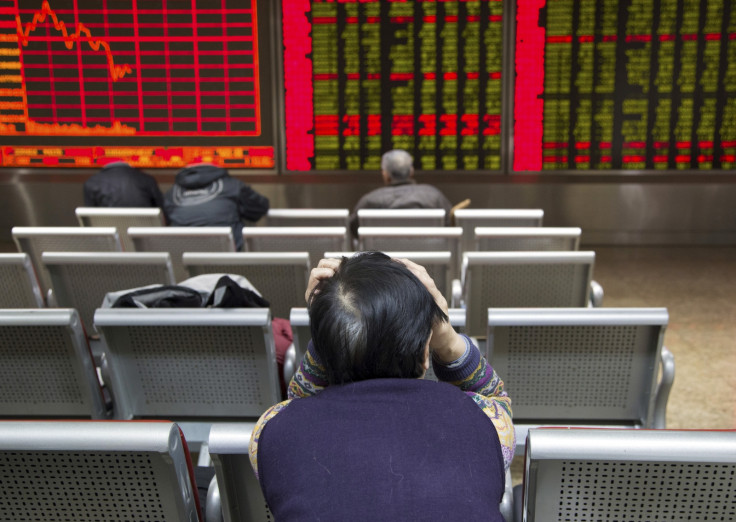 Investors in the region were also awaiting the outcome of the US Federal Reserve's two-day meeting which is scheduled to start later on Tuesday (14 June). The central bank will take a decision on whether or not to increase interest rates at the meeting. However, it is widely expected that the rates will remain unchanged amid the weak May nonfarm payrolls report.
Analysts at Barclays said: "The committee was actively preparing markets for a June-July rate hike until the release of the May employment report and is unlikely to give up its tightening bias absent additional information that labour markets are weakening. Nevertheless, the abrupt slowing in employment and falling long-run inflation expectations should raise alarm bells, and risk management concerns suggest delaying action until after the outcome of the UK referendum."
Apart from the US, central banks in the UK, Switzerland and Japan too are expected to meet this week to decide on interest rates in their respective countries. However, all of them are expected to hold the rates steady for the moment considering the heightened caution of a global impact from a possible Brexit.
Indices in the rest of Asia traded as follows on 14 June at 5.54am GMT:
| | | | | |
| --- | --- | --- | --- | --- |
| Country | Index | Price | Up/Down | %Change |
| Hong Kong | Hang Seng Index | 20,498.52 | Down | 0.07% |
| Japan | Nikkei 225 | 15,826.50 | Down | 1.20% |
| South Korea | KOSPI | 1,974.12 | Down | 0.25% |
| India | CNX Nifty | 8,102.95 | Down | 0.09% |
| Australia | S&P/ASX 200 | 5,209.80 | Down | 1.94% |
Overnight (13 June), the Dow Jones Industrial Average closed at 17,732.48, down 0.74%, while the FTSE 100 closed at 6,044.97, down 1.16%.
Among commodities, oil prices which recently touched its 2016 highs, slipped amid pressure by the strong US dollar and concerns over the economic prospects in Europe and Asia. While WTI crude oil was trading 0.90% lower at $48.44 (£34.28, €43.03) a barrel, Brent crude was trading 0.77% lower at $49.96 a barrel at 6.01am GMT.