Janet Yellen, the chairperson at the US Federal Reserve, has said interest rates could be increased in the coming months, provided there is an improvement in the economy. She expressed her views yesterday (27 May) at Harvard's Radcliffe Institute for Advanced Study.
"It's appropriate, and I've said this in the past, I think for the Fed to gradually and cautiously increase our overnight interest rate over time and probably in the coming months, such a move would be appropriate", Yellen, who is in her third year as Fed chair, said. This follows the hawkish comments by other member of the US central bank, who too had opined that the Fed should increase rates in its June policy meeting.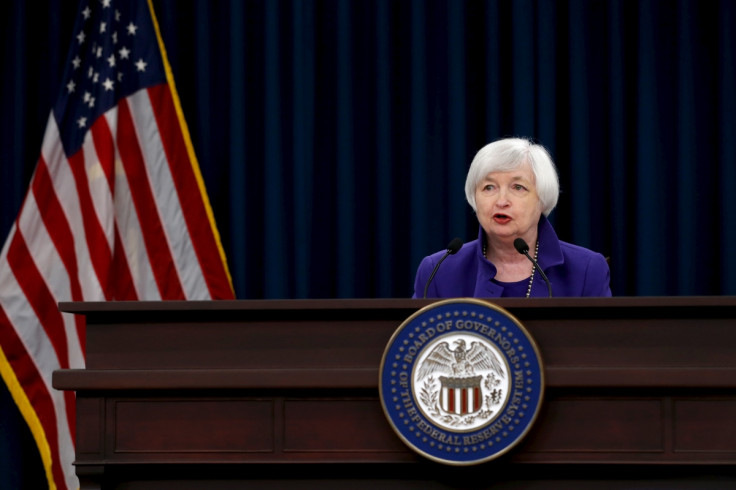 Yellen had earlier this year, expressed caution with regards to a rate hike because of a few factors such as the continuing global risks and US inflation being lower than the Fed's 2% target. However, on 27 May she said the US dollar and oil prices were "roughly stabilising" and that this would help increase inflation towards Fed's target. She added the economy was "continuing to improve" after a slow first quarter, indicating the interest rates could be increased on these grounds.
While supporting a rate hike if there was an improvement in economic data, Yellen said the Fed should not raise rates at a quick pace, as it would otherwise result in an economic slowdown. "If we were to raise interest rates too steeply and we were to trigger a downturn or contribute to a downturn, we have limited scope for responding, and it is an important reason for caution," Yellen added.
The most recent rate hike by the American central bank was in December, when it raised its benchmark federal-funds rate, which had been near 0 levels for seven years to a range between 0.25% and 0.5%. Since then, policy makers have been cautious over the next rate hike amid US economic slowdown, financial-market volatility and global growth concerns.