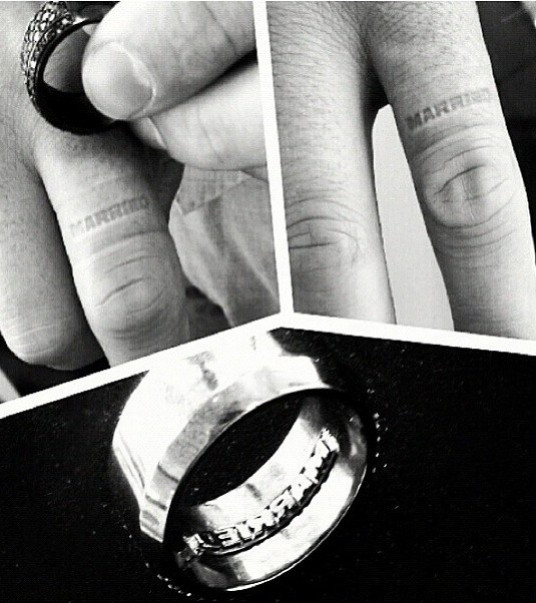 Basketball Wives LA star Malaysia Pargo has unveiled a creative way to prevent your spouse from straying.
The anti-cheat wedding ring invented by the reality star turned jewellery designer imprints the words "Married" into the flesh of the ring finger.
Pargo hoped it would bring an end to the old "slipping the ring off the finger" for straying partners.
Pargo, who is married to NBA Player Jannero Pargo, revealed that she has made one for her husband.
"He's mine and ain't going anywhere but, yes, that's his finger in picture," she said.
The mum-of three recently moved into designing jewellery for adults after initially partnering with Jason of Beverly Hills to launch Three Beats, a luxury jewellery brand for kids.
The Married ring is the latest piece from the Three Beats adult line which features pieces ranging from $300 to $10,000.
What do you think? Would You ask your husband/wife to wear this ring?