Manchester United and Germany midfielder Bastian Schweinsteiger is struggling to adapt to English football and his best years may already be behind him, Gary Lineker has said.
Schweinsteiger, 31, has been almost always present for United since joining from Bayern Munich in the summer, but was recently criticised by Louis van Gaal for his sub-par performances. Lineker feels Van Gaal's philosophy of possession-based football is unsuited to Schweinsteiger, who is still adapting to the fast-paced nature of the Premier League.
"He's not good enough at the moment," Lineker told Bild. "United's way of playing doesn't suit him. Manchester United play boring, slow football under Louis van Gaal.
"With Schweinsteiger, the emphasis is on ball control too. I would let him play more freely. I'm sure he will improve, but he has a dilemma. He needs time to get used to the English game.
"Schweinsteiger is 31 years old already, so he doesn't have much time left. The performance levels go down from the age of 30."
Van Gaal criticism
The Germany captain could not prevent United from crashing out of the Champions League at the hands of Wolfsburg last week, and was taken off in the second half of the 3-2 defeat by Van Gaal, who later criticised his performance.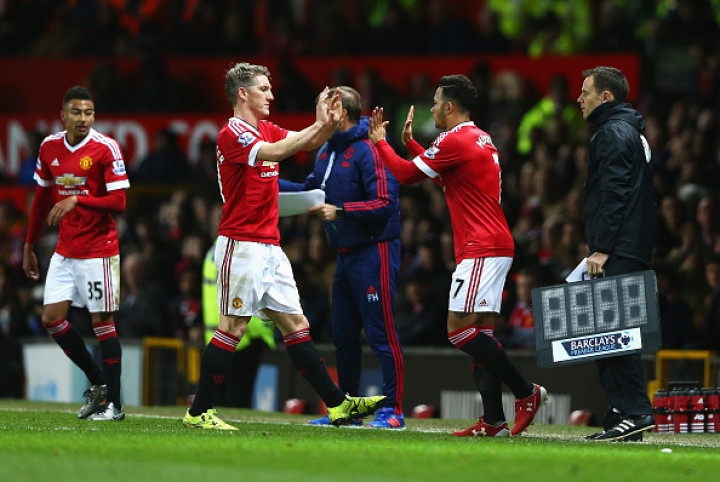 "I have changed him and I don't change players for nothing. Then I think I can do it with other players better. We are all human beings and also Bastian is a human being, and he wants to play at the highest level and certainly in Germany to show his qualities. I cannot say that he was the Schweinsteiger from my period in Munich in this game," Van Gaal was quoted as saying by United's official website.
Schweinsteiger is currently in the middle of a three-game ban for violent conduct following a clash with West Ham's Winston Reid on 5 December.