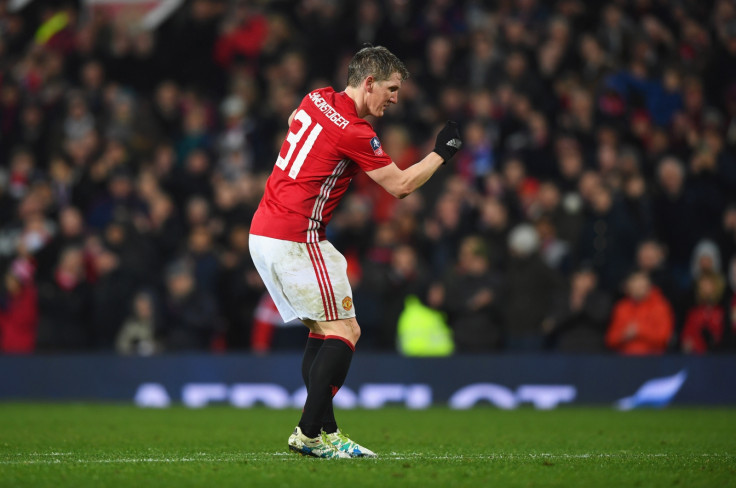 Bastian Schweinsteiger has said the way he was treated during his final season at Manchester United was "not right".
Schweinsteiger, 32, was frozen outof the first team by Red Devils manager Jose Mourinho for the first half of season.
The former Germany captain only made four appearances for United this campaign, but none of them came in the Premier League. He left the club to join MLS outfit Chicago Fire in March.
Speaking to ESPN, Schweinsteiger admitted that it was "not easy" to train on his own after he was exiled from the first team.
"In my eyes it was not the right position, but in life sometimes you have this kind of situation where something is not correct and right in your way, but you have to accept it, and I accepted it," he said.
"I said 'OK I accept it, but still want to stay here and want to train. I want to show I am a player you can trust.' And that's what I was doing at Manchester. I was then training with the first team and playing with the first team. I mean it was not easy when I was training by my own for three months."
The former Germany midfielder denied that his fitness was the reason he was kept out of the team and suggested that someone at the club other than Mourinho was behind the decision to freeze him out.
"It was not that part. It was something different," Schweinsteiger said. "[The decision not to play me] was maybe made by someone else without him so I think after I trained and I played and you could see me and how I behave as a professional and he has a different opinion, so it was a little bit unfortunate.
"I think [it would be different] if we would have met in a different situation."
Schweinsteiger joined United from Bayern Munich in the summer of 2015 and made 31 appearances in his first season at the club under Dutchman Louis van Gaal.
He was deemed surplus to requirements after Mourinho took over at Old Trafford last summer and was banished to train with the U-23s.