Chicago Fire's general manager has insisted that there was no breakdown in the relationship between Bastian Schweinsteiger and Manchester United after the German midfielder agreed a deal to join the MLS club.
Nelson Rodriguez said Schweinsteiger, 32, had maintained a good relationship with the rest of the United squad and management despite being frozen out of the first team by Red Devils manager Jose Mourinho for the first half of season.
The former Germany captain only made four appearances for United this campaign, but none of those appearances came in the Premier League.
"[Schweinsteiger] has had nothing but good things to say about United. Clearly he had a great affection for the fans, but also for the players and management," Rodriguez told Sky Sports.
"He felt he could have played more as he's 32 and in good shape. In fact, this process to bring him to Chicago could have been done earlier were it not that United wanted him to stay at the club during the early part of the season.
"United were competing on many fronts and Bastian was regarded as a valuable asset by United.
"Obviously as the season goes on, rivals have dropped away. Now is a good time, United have fewer competitors and a summer transfer is not good for us. We made it happen."
Schweinsteiger joined United from Bayern Munich in the summer of 2015 and made 31 appearances in his first season at the club under Dutchman Louis van Gaal.
He was deemed surplus to requirements after Mourinho took over at Old Trafford last summer and was banished to train with the U-23s.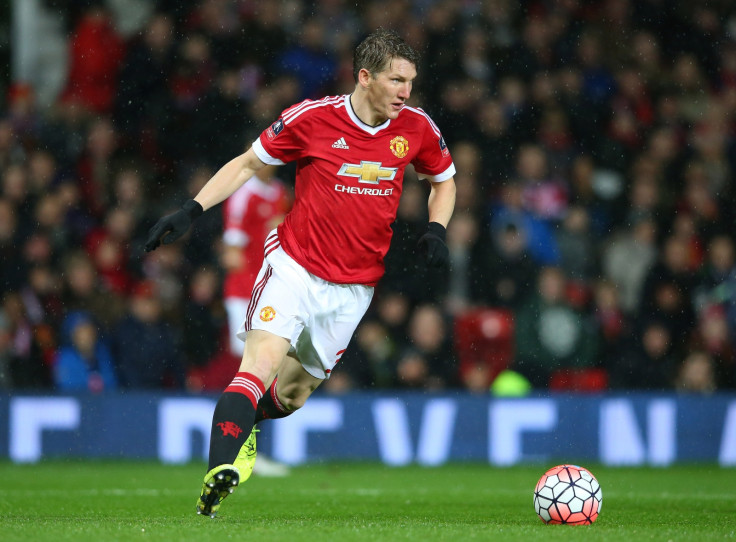 Germany manager Joachim Low said Schweinsteiger had tried "everything" to win back his first-team place at United.
"We spoke some weeks ago," Low was quoted as saying by Sky Sports. "He said that in training he has given everything he has got, he has shown the coach what he can do and for a while there was some light on the horizon.
"But at the end of the day it seems like it was just not to be in Man Utd, so he has chosen to join a club in a big city, which he quite likes because big cities give him a certain degree of anonymity which he also enjoys."