Warner Bros, the developers of Batman: Arkham Origins, has announced that multiplayer features will not be available for copies of the games running on Nintendo's Wii U console.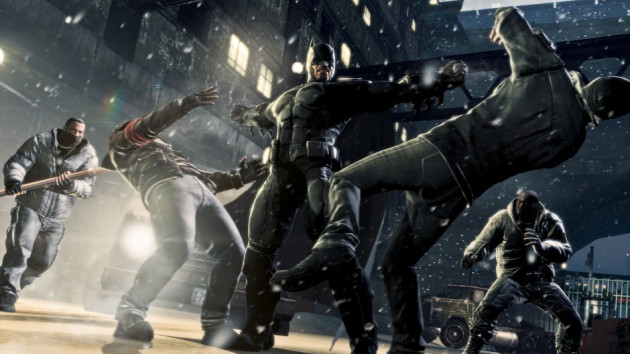 The decision was revealed by a company spokesperson to Eurogamer.net. The spokesperson said: "MP [multiplayer] will be available for Xbox 360, PS3 and PC. The team is focusing development efforts on platforms with the largest MP audience."
The single player campaign will be available in full for the Wii U though.
Nintendo's Wii U Woes Continue
Warner Bros' decision only adds to ongoing problems at the Japanese gaming giant, who are struggling with poor sales for the console. And that, in turn, has affected the development of new games and the availability of popular and cutting-edge franchises on the Wii U.
There did appear to be some good news recently, with confirmation that Call of Duty: Ghosts (CoDG) would feature on the platform, in full. A Twitter note from publishers Activision listed 5 November as the release date.
However, CoDG's availability means little, when compared to the partial release of Batman: Arkham Origins and the loss of massive names like FIFA 14 and Madden NFL 25, from Electronic Arts (EA).
Explaining the situation, Frank Gibeau, president of EA Labels, told Joystiq, "The only thing they can do to fix it is to sell more boxes. We're a rational company, we go where the audience is. We publish games where we think we can make a great game and hit a big audience, and make money."
In terms of boxes sold, the Wii U has shipped only 160,000 units between April and June this year, according to figures released by Eurogamer.
Multiplayer Mode: Invisible Predator Online Features
Meanwhile (and this is likely to further infuriate existing Wii U owners), the Batman: Arkham Origins game features a new multiplayer mode - Invisible Predator Online - which features the Caped Crusader and the Boy Wonder against two teams of three players each, lead by Joker and Bane.
Release Date and Price
Batman: Arkham Origins will release worldwide on 25 October. The game can be pre-ordered on Amazon UK at the following prices.
PlayStation Vita -

£30.99
Meanwhile, check out a video on Batman: Arkham Origins's multiplayer mode
[Video Courtesy: SplashDamageLtd/YouTube]