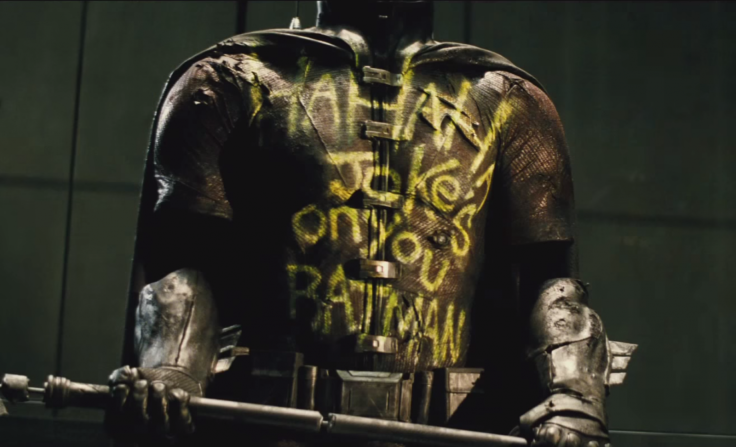 A latest update on Robin's much-talked about storyline in Batman v Superman has surfaced online and it claims to reveal the version of Robin that has been teased in the film's trailer.
The first Dawn of Justice trailer confirmed that Batman's sidekick Robin will be referenced in the film as a victim of Joker's murderous act. However, fans were left wondering which comic book iteration of Robin will it be — Dick Grayson or Jason Todd?
Well, Latino Review claims to know the answer. Citing a "close and trusted source", the website report reveals that "Jason Todd is indeed the dead Robin in Batman v Superman". The report adds that in the film, he is the second Robin that the "seasoned" Batman/Bruce Wayne has worked with. "What's more is that Dick Grayson, the first Robin, will also get a shoutout in the movie!"
Incidentally, earlier this year (before the first trailer released), an on-set image of a tombstone with the name 'Richard John Grayson' engraved on it had leaked online. The image confirmed Robin's story arc in the film/DC Cinematic Universe. Maybe that tombstone is the "shoutout" to the first Robin.
Batman v Superman: Dawn of Justice stars Ben Affleck as Batman, Henry Cavill as Superman, Gal Gadot as Wonder Woman and Jesse Eisenberg as Lex Luthor in key roles. The film is directed by Zack Snyder and is slated to release on 25 March 2016.