Batman's sidekick Robin will be playing a significant part in the overall DC Cinematic Universe. Even though fans are not going to see the character alongside Ben Affleck's Batman in Dawn Of Justice, the character will establish a backstory with regards to Batman and The Joker's storyline.
Now, in case you missed it in the new Batman v Superman: Dawn Of Justice Comic-Con trailer (below) – here's the nod to Robin, teasing his fate at the hands of The Joker.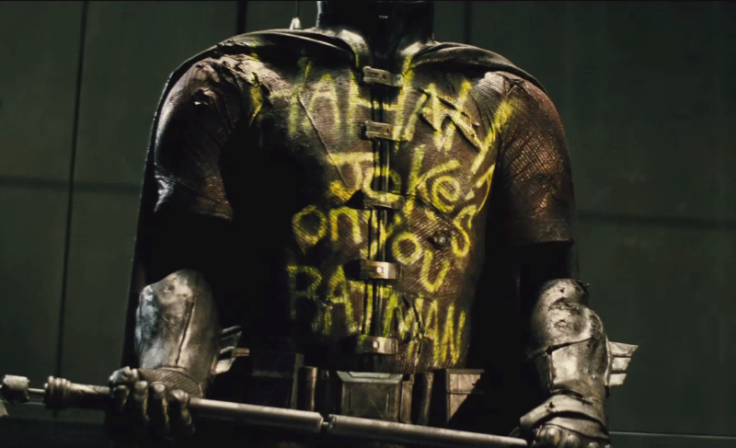 That's a heavily graffitied (clearly at the hands of Joker) Robin's costume in the Batcave. It teases that Robin was killed by the psychotic villain at some earlier point. An image from the sets of Batman v Superman, which leaked earlier this year, revealed a tombstone with the words Richard John Grayson (Robin's alter ego) engraved on it.
So, how will Robin's death connect to the larger DC Cinematic Universe? Well, even though Robin is shown to be already dead in Dawn Of Justice – how he gets killed by the Joker might be portrayed in the subsequent DC/ Warner Bros film – Suicide Squad.
According to a description of the leaked Suicide Squad trailer shown at Comic-Con (the trailer has been pulled off by WB), the footage features Jared Leto's maniacal Joker laugh as he says, "I'm not gonna kill ya!...I'm just gonna hurt ya, really, really bad."
Who's he saying this to?
This dialogue in the film might actually be part of one of the most shocking and tragic scenes in the Batman comics – where The Joker brutally beats Robin and leaves him to die.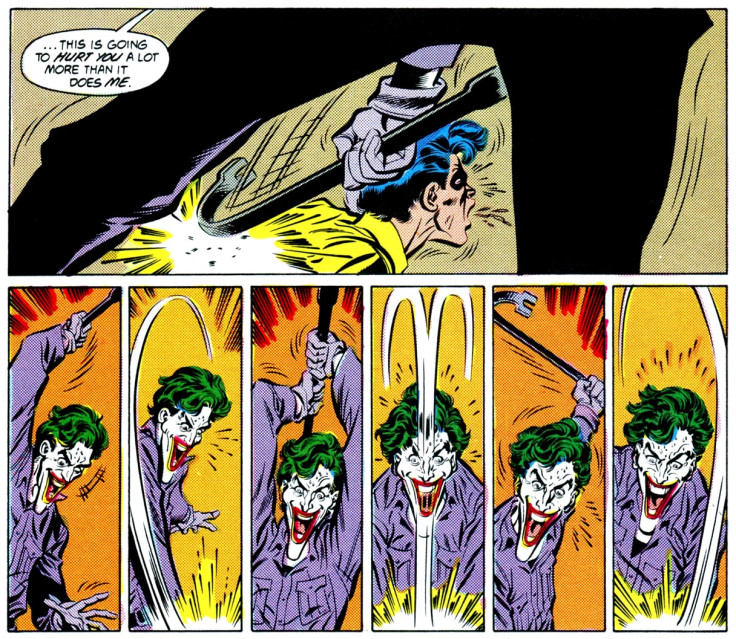 Maybe that scene will play out in the form of a flashback in Suicide Squad. We already know that Batman will be seen in the film, after on-set footage of him chasing The Joker and Harley Quinn leaked online.