DICE, the developer arm of Electronic Arts responsible for creating the Battlefield franchise, has revealed details about combat vehicles in Battlefield 4. The information was disclosed via a Q&A on EA.com, as part of a new series called Ask DICE - where fans of the game can ask developers questions about the forthcoming title.
The next iteration of the popular video game will feature tanks and helicopters specific to the Chinese army, to make the gameplay experience as authentic as possible, given the game is set in China.
"With the new Chinese setting in the game we can confirm these all-new Chinese vehicles in Battlefield 4, including (but not limited to)...Type 99 MBT, ZFB-05 Armored Car, Z-9 Haitun Transport Heli, Z-10W Attack Heli and DV15 Interceptor Attack Boat," DICE's blog post said.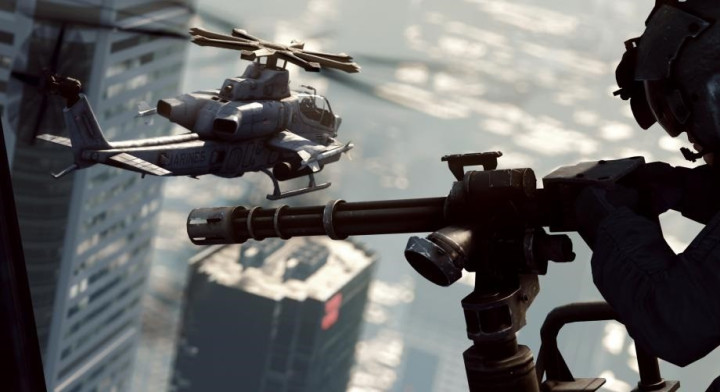 The post also revealed that amphibious attacks would play a major role in this title, with attack boats like the US' RCB-90 making an appearance. And to add to the excitement, DICE also confirmed drastically revised gameplay while controlling vehicles in-game.
The note said:
"If you need to bail out of your jet-ski or attack boat, now you'll be able to dive underwater or sprint-swim away to escape pursuers. If the situation gets desperate, you'll also be able to use one-handed weapons and one-handed gadgets while in water for the first time."
Battlefield 4 Faction Packs
Meanwhile, multiplayer packs for Battlefield 4 are expected to contain three factions, according to details leaked by Bf4 Central. These factions are the US, Russia and China, with specific vehicles and weapons, of course.
US Faction Pack:
M4 and M16 assault rifles
M98B sniper rifle
M1 Abrams tank
F18 Super Hornet jet
AH-1Z Viper attack helicopter
Details of more vehicles and weapons can be viewed here
Russia Faction Pack:
AN-94 and AEK-971 assault rifles
SV98 sniper rifle
AKS-74U carbine
T-90 tank
MI-28 Havoc helicopter
SU-35B Jet
Details of more vehicles and weapons can be viewed here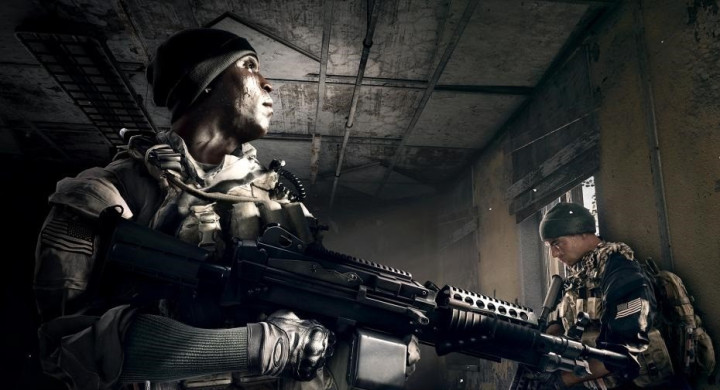 China Faction Pack:
U-100 light machine gun
Hawk 12 shotgun
Type 99 main battle tank
Battlefield 4 WZ-10attack helicopter
Details of more vehicles and weapons can be viewed here
Pre-Orders
Battlefield 4 will be released for Sony PlayStation 3 and 4, Microsoft Xbox 360 and One, and Windows PC. The game will also be available for next-gen PlayStation 4 and Xbox One consoles. The game is available for pre-order on Amazon UK at the following prices and will be released on 1 November:
PlayStation 3 and Xbox 360: £40
PlayStation 4 and Xbox One: £54.99
PC: £35.99