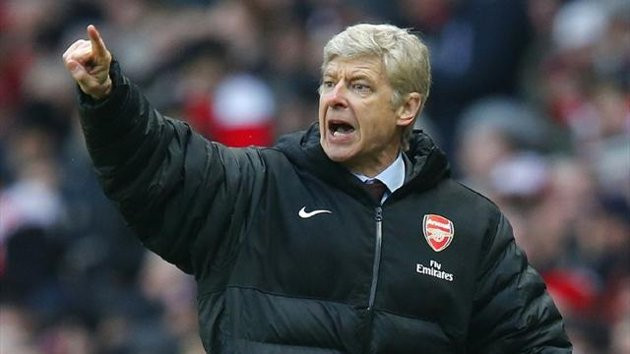 Bayern Munich chief executive Karl-Heinz Rummenigge has revealed that the German giants tried to sign Arsene Wenger in the mid 1990s, after the current Arsenal boss led Monaco to the Champions League semi-finals in 1994
Following a successful football career both at Bayern and with the German national team, Rummenigge started to work at his former club in 1991 alongside legend Franz Beckenbauer and in an interview with Daily Mail he revealed that in 1995 they approached Wenger to be their coach.
"We were very close in the 1990s to signing Wenger. He was managing Monaco. We were in discussions to bring him to Munich, but he decided to go to Tokyo," Rummenigge claims.
However, the current Arsenal boss rejected the Champions League winners' offer and instead decided to move to Japan to manage Nagoya Grampus and Bayern then opted to sign Otto Rehhagel.
Wenger spent just one season in Japan before started his long career at Arsenal in summer 1996.
Bayern face Arsenal in the Champions League last 16, trying to defend their Champions League title.
Despite winning the treble last season, Bayern decided to put and end to the Jupp Heynckes era and appointed Pep Guardiola as the main coach.
Rummenigge explains the reason: 'We have never won an important title (in the year after the triumph), except those teams in the 1970s. But now we have Pep.
"He is obsessed about football, always thinking, What can I do new? to surprise the opponents - or to surprise his own team.
"That I believe is very interesting. I have been in professional football for 40 years but I have never had a coach like him. He is completely different. We have had good coaches in the past, very successful ones. He is a different story in the positive sense.
"I told him we didn't want to wait 12 years to win it again. I believe he is the right guy. I can tell you we are very happy with him."
Furthermore, asked if they consider also Jose Mourinho's appointment he said: "Mourinho is a very good coach but I am not convinced he would be the right fit for Bayern"
"There are many good coaches. We could maybe name 20 or 30, but we were all unanimous that we should go for Pep."