Bayern Munich head coach Jupp Heynckes has dismissed reports linking Arturo Vidal with a move to Chelsea in the January transfer window.
Blues boss Antonio Conte sparked speculation of a potential £33m ($45m) move for Vidal – a player he managed at Juventus – after praising him as a "fantastic player" and someone he would "go to war with".
However, Heynckes confirmed that there had been no contact from Chelsea regarding Vidal and that Bayern would not be selling anybody during the January window.
"Certainly, there's been no contact between the clubs," Heynckes was quoted as saying by Sky Sports.
"It's just speculation. Arturo Vidal is very motivated, he's a top player and we need him at his very best if Bayern are to play well. We won't sell any players in the [transfer] window."
Conte expressed his admiration for Vidal and Arsenal forward Alexis Sanchez last week, but added that final decisions on transfers would be taken by the Chelsea board.
"I think there is this maybe this habit here, but I'm not involved in the transfer market, I give my opinion but the club decide for the players they want to buy, to invest in," the former Italy boss was quoted as saying by Goal.com.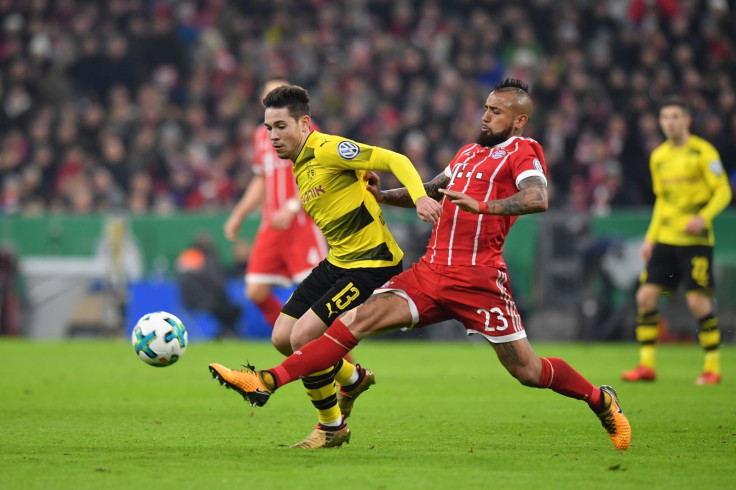 "I changed my number. I don't have this problem. In this period for us, it's very difficult, but it's right for the club to be involved 100% in the transfer market and to try to do the best for the team and for the club and I'm ready to face every situation," Conte added.
"I think that we must be ready for all and to work on the pitch and also to work on the transfer market but you have to understand what your role is in the club. I'm very focused on the pitch to try to improve my players and the transfer market is for the club."
Vidal has made 14 Bundesliga appearances for Bayern this season, scoring five goals. He has 18 months left on his contract with the Bavarian giants.