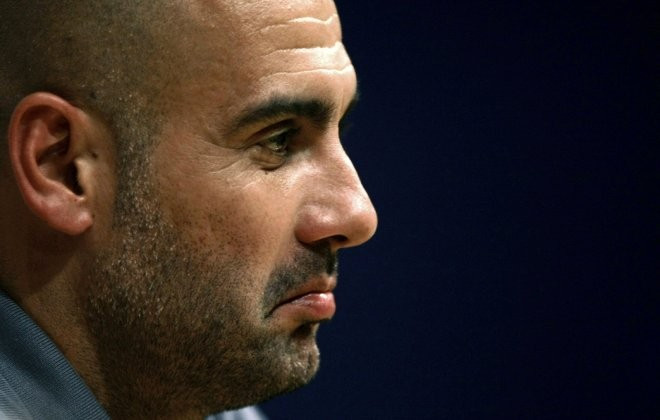 Bayern Munich reached the Champions League quarter-finals after drawing 1-1 with Arsenal, but it was a rocky night for coach Pep Guardiola.
Guardiola's decision to leave out Toni Kroos and Thomas Muller, and his team's lack of cutting edge during the game, provoked strong criticism in the press - and even prompted stinging comments from the club's honorary president.
Franz Beckenbauer suggested Bayern pass too much, and claimed Guardiola will make the team boring - just as he did at Barcelona.
Beckenbauer, who led Germany to the World Cup in 1974, told Sky: "In the end, we [Bayern Munich] will be unwatchable like Barca. They'll be passing it backwards on the goal-line."
The Bayern legend believes their style of play has gone backwards since the former Barca coach took over, despite their dominance of the German league and their advance to the Champions League quarter-finals.
Beckenbauer said: "My vision is different [to Guardiola's]. If I have the chance to shoot from distance, especially in front of a crowded defence, I would take it. It is the most efficient way."
Beckenbauer's is certainly one of the most authoritative voices in Munich and it is not the first time that he has questioned Pep. The honorary president also criticised Guardiola's decision to use Mario Gotze as a 'false 9'.
However Guardiola is remembered at the Camp Nou as the most popular figure in Barcelona history, claiming 14 titles in just four years – two Champions Leagues, three La Liga titles, two Club World Cups, two European Supercups, three Spanish Supercups and two Copa del Rey victories.