Arsenal winger Serge Gnabry is at the centre of a tug of war between Bundesliga pair Bayern Munich and Werder Bremen with less than 48 hours remaining until the end of the summer transfer window. Both clubs believe they have a deal in place to sign the 21-year-old, who is on the brink of leaving The Emirates Stadium after making just 18 appearances in all competitions during five years at the club.
German publication Kicker understood Gnabry would be moving to Bayern in a deal worth €8m [£6.8m, $8.92m], before moving on to Bremen on a season-long loan. The player's father Jean-Hermann Gnabry substantiated the report when asked by Stuttgarter Zeitung whether the story was true. "Yes, it's like that," he said.
Adding to radio station SWR, he explained: "I would have preferred if had Serge come out on top at Arsenal. He's still under contract until 2017, but has already left in his thoughts. Bayern are just like Arsenal. He'll have tough competition there as well. He should have been more patient here in London."
However, that claim has been contradicted by Bremen sporting director Frank Baumann, who believes his side have a verbal agreement in place with Gnabry and are in advanced talks with Arsenal about a permanent deal – rather than a 12-month loan.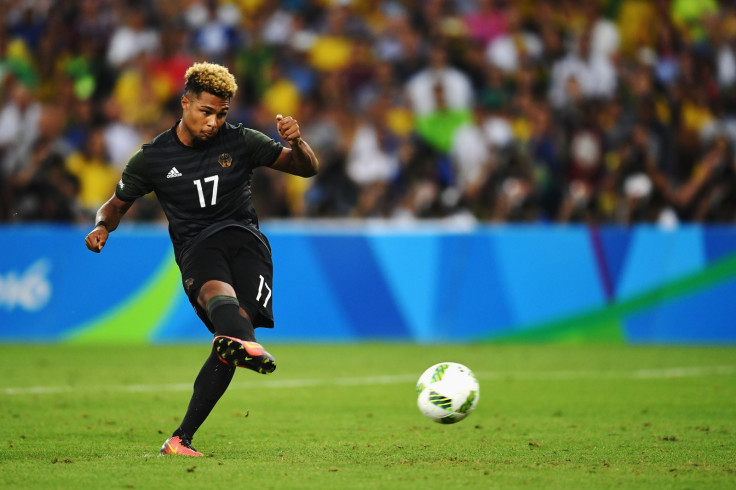 "Serge Gnabry would like to play for us," he told reporters, according to Bremen's official Twitter account. "Talks with Arsenal are going well. Bayern plays no influence in a potential transfer. We've agreed terms with the player and we're confident that the transfer will go ahead. We were interested in the player four years ago but unfortunately it didn't work out back then.
"If the Serge Gnabry deal doesn't go through, which I don't expect to happen, we won't be doing any more business. Per Mertesacker told us a lot about Serge Gnabry. He is a big fan of the player. We have reached an agreement with Arsenal but nothing has been finalised as of yet. The transfer could be confirmed tomorrow morning."
Gnabry's missed all of the 2014-15 campaign with a knee injury but despite having less than 12 months on his contract Wenger was hopeful of him signing a new deal after the club stood by him during his fitness issues. The Evening Standard understood the Gunners remain hopeful of holding on to the ex-West Bromwich Albion loanee, despite having clinched their fifth signing of the summer in the form of Spaniard Lucas Perez from Deportivo La Coruna.