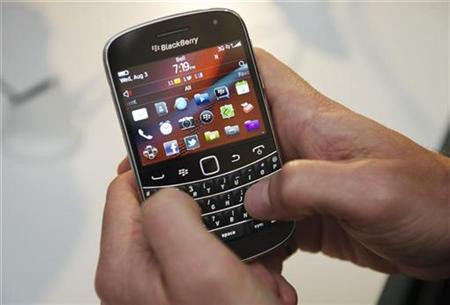 Blackberry users are suffering loss of internet, email and Blackberry Messenger as a server crash at a data centre in Slough causes a data blackout across the UK, Europe, Middle East and Africa.
Blackberry UK said it knew about the problem and it was "investigating" the data outage. In a tweet sent by Research in Motion, the Blackberry manufacture said: "Some users in EMEA are experiencing issues."
A following statement said that Blackberry is "working to resolve an issue currently impacting some Blackberry subscribers in Europe, Middle East and Africa."
According to the BBC, the first signs of trouble began around 11am BST, but have since escalated, with hashtags about Blackberry and BBM starting to become trending topics on Twitter.
The outage meant that for many only phone calls and text messages were possible.
Users have taken to Twitter to complain, saying that their BBM, Facebook and Twitter is not working. Obviously, all of these services require an intent connection, which is not being made available to many users due to the server problems.
One Twitter user quipped: "many Blackberry users have discovered voice and text functions on their phones today!