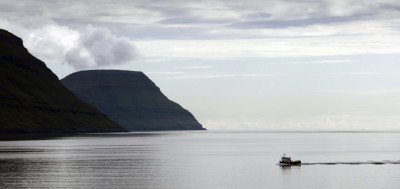 Planning for a summer vacation? Here is a list of some of the most wonderful fishing spots around the world. A must try for a fishing enthusiast and all others too.
The best fishing spots spread wide across the world from Havana to Phuket.
If you prefer a calm and quiet location without much disturbance, Srinagar in India or Siberian city of Krasmnoyarsk is the ones to look out for.
Instead, if the Sun's arrival and departure are to be enjoyed alongside a wonderful fishing experience, the outskirts of Havana or Manila Bay will be the best places around the globe.
Fishing will be an awesome experience solely concentrating on the rod's movement and enjoying the nature's ecstasy at Faroe Islands archipelago. This place lies northwest of Scotland and halfway between Iceland and Norway.
If you think fishing is a costly affair, it is not always. One of the cheapest destinations which may not create a hole in your pocket is Patong Beach on the Thai resort Island of Phuket. If sport fishing is your forte, this is the place you should be looking for. The waters here is a shelter for a wide range of fish menu including both black and blue Marlins, Wahoo, Dorado and Tuna.
Also, the opening day of the Salmon fishing season on the river Helmsdale in Scotland is one such tempting invitation. Helmsdale is best regarded as one of the most prolific and consistent rivers in the world for producing Atlantic salmon. If you are lucky enough, you can as well catch a fish on the opening day of a season which falls in January.
The interweaving of flora and fauna is so perfect at the Matanzas province of central Cuba than anywhere else. The wetlands of Cuba represents about four percent of the island's territory and include habitats with unique and ideal vegetation for numerous organisms such as manatis, crocodiles, fishes and turtles, resident and migrant birds and numerous endangered species.
So, what more one wants than a serene surrounding, pristine fishing waters, fresh air and the beloved's breath?