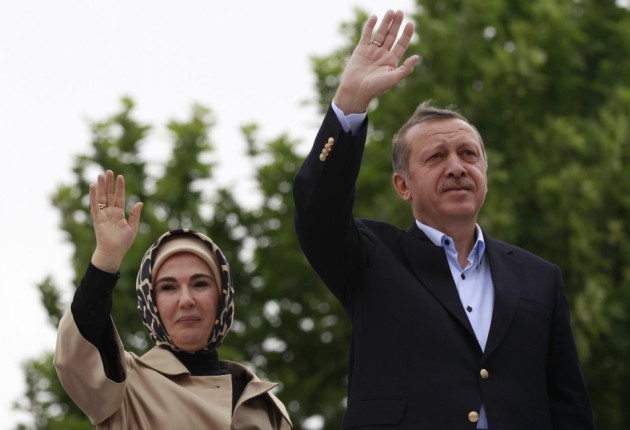 The pillow talk of Turkish Prime Minister Recep Tayyip Erdogan has been illegally recorded by people intending to "topple" the government, reports the Turkish newspaper Hurriyet Daily News.
The revelation was made by Turkish Minister for EU Affairs Egemen Bagis at a recent EU Press Club event in Brussels.
"Unfortunately, even this country's prime minister's personal conversations with his spouse in their own bedroom have been recorded. This is not a simple affair that could be regarded as the freedom of press," Bagis said.
Responding to criticism over Turkey's treatment of journalists, Bagis said no one in the country had been arrested as a result of their journalistic activities and that those currently behind bars had been incarcerated for their ties to anti-government activist groups.
"Persons who are much more anti-government than those who have supposedly been arrested because of their opposition to the government are in quite good shape: They write, they have columns, they appear on television. They have no complaints," he said.
Turkey has increasingly come under scrutiny from the international community and lobby groups for its abysmal press freedom record.
According to the European Federation of Journalists, 68 journalists are currently being held in prison in Turkey and 41 journalists have been killed in the country since 1990.
The EFJ launched a campaign in November to put pressure on Erdogan to "free jailed journalists now."
Reporters Without Borders last year ranked Turkey as 138th out of 178 countries in its Press Freedom Index - putting it below countries such as Congo, Tajikistan, Iraq and Mexico.
Bagis added that he himself had been called to the prosecutor's office and presented with hacked recording of his private conversations with friends.
"These [wiretappings] have to do with groups or organizations that intend to topple the democratically elected government through undemocratic means," he said.