Stoke City have rebuffed reports that goalkeeper Asmir Begovic will join Liverpool this summer, despite comments from the Bosnian international this week claiming he will start pre-season training with The Reds.
Bosnian media reported on Wednesday that Begovic had stated he was preparing to join The Reds this summer, with Jack Butland set to join the first-team squad after he remained at Birmingham City following his January move to the Britannia Stadium.
But the Potters, who parted company with Tony Pulis earlier this week after seven years at the helm, have moved to emphatically quash the claims, with chief-executive Tony Scholes claiming such discontent is unhelpful at a time of much change at Stoke.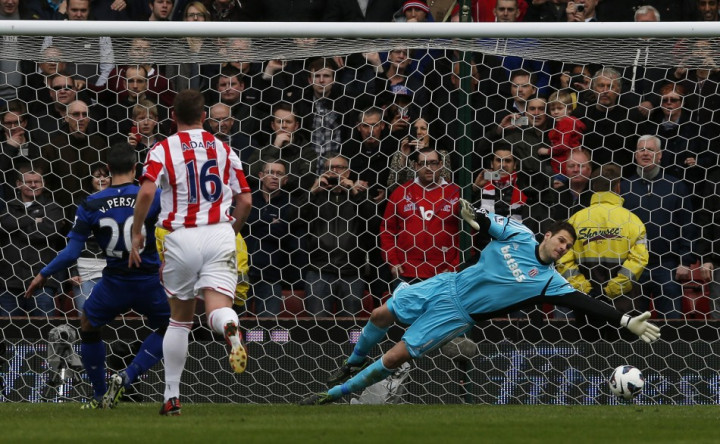 Scholes: "Asmir's agent rang me as soon as these stories surfaced. He assures me that Asmir doesn't know the Bosnian journalist and has certainly never spoken to him.
"It's complete fabrication and unfortunately it has been picked up by a paper in this country.
"It's inevitable when a manager parts company with a club that there's a period of uncertainty and erroneous newspaper reports certainly don't help matters."
Begovic was quoted as telling The Daily Telegraph on Wednesday: "I want to start preparing on July 10, with all the players of Liverpool."
Despite Brendan Rodgers having calmed speculation regarding Pepe Reina's immediate future at the club, rumours continue to abound, and while Begovic's revelations came as a surprise, they will have done nothing to dampen the uncertainty surrounding the Spaniard's Liverpool career.
The Reds are expected to focus on improving other areas of their squad, particularly in defence, with Jamie Carragher having retired and Martin Skrtel likely to leave after falling out of favour under Rodgers at Liverpool.
Stoke meanwhile will continue their search for a new manager, with Mark Hughes currently the bookmakers' favourite to replace Pulis, who departed in mid-week.