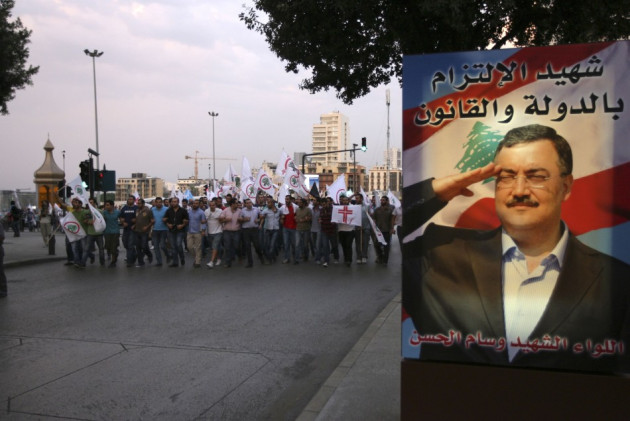 Lebanese Prime Minister Najib Mikati has offered to resign in the aftermath of the killing of former intelligence officer Wissam al-Hassan, but will remain in office until a "consensus government" can be formed.
Mikati chose to stay on as "there are fears that Lebanon could be dragged into strife". Lebanon is to hold a parliamentary election in 2013. Hassan was one of three people killed by a car bomb on Friday 19 October.
The opposition has called for the resignation of Mikati, whose government has the pro-Syrian Hezbollah as an ally. Sunni supporters of opposition leader Saad Hariri and his March 14 coalition blame the Syrian regime and Hezbollah for the bomb blast.
A massive turnout is expected at the funeral of the slain Lebanese intelligence officer. Hariri has called for all citizens to attend the ceremony, which is likely to turn into a political rally against the Syrian regime and Hezbollah.
"Every one of you is personally invited tomorrow to Martyrs' Square to the prayers for Wissam al-Hassan," said Hariri, a former prime minister and a leading critic of the Syrian regime, in a television broadcast.
"All of Lebanon, which Wissam al-Hassan protected from the plots of Bashar al-Assad and Ali Mamlouk ... exposing himself so that you would not be blown up." Mamlouk is the Syrian general indicted for planning bomb attacks in Lebanon two months ago. Hassan's killing was regarded as revenge for uncovering the Syrian plot.
Hassan will be buried by the side of Hariri's father and former prime minister Rafik Hariri, who was killed in a bomb attack in Beirut in 2005. An investigation led by the slain officer Hassan implicated Syria in his murder.
In the aftermath of Hassan's death, there have been protests across Beirut and Tripoli, with Sunni supporters of Hariri burning tyres and disrupting traffic.
Hezbollah and the Syrian government have condemned the attack, but their statements have fallen on deaf ears.