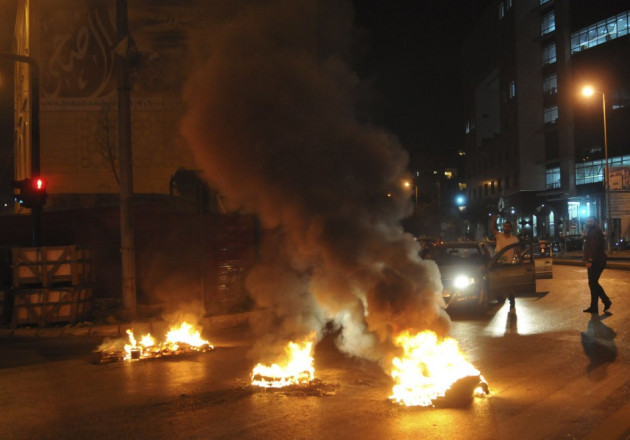 The deadly blast in the Lebanese capital Beirut that killed an internal intelligence official, Wissam al-Hassan, along with eight others, is being seen as a sign of Syria's sectarian civil war spreading to Lebanon and other parts of the region.
Hassan, head of intelligence of Lebanon's internal security forces, was known close to Lebanon's opposition leader Saad Hariri, a leading critic of the Assad government, and long viewed as an enemy of the Bashar al- Assad regime in Syria.
Hassan was instrumental in implicating Syria and Lebanon's Shia militant group Hezbollah in the assassination of former Lebanese prime minister Rafik al-Hariri in 2005. He was also involved in the arrest of a pro-Syrian former Lebanese minister who planned a series of bomb attacks in Lebanon.
The attack, the deadliest in Beirut since 2008, occurred in a busy street close to the headquarters of Hariri's 14 March coalition - the name given to a group of anti-Syrian political parties formed in 2005 in Lebanon and led by Saad Hariri - in the mainly Christian neighbourhood of Ashrafiya.
Opposition groups and Sunni supporters of Hariri took to the streets to protest against the attack which was blamed on the Assad regime and Hezbollah. Hezbollah and the Syrian government have denounced the attack.
"These sort of terrorist, cowardly attacks are unjustifiable wherever they occur," said a statement issued by the Syrian regime.
Lebanese Prime Minister Najib Mikati has condemned the attack and said an investigation is being conducted to identify the perpetrators.
The blast was heard several kilometres away and shook the facades of several buildings.
UN Secretary General Ban Ki-Moon has condemned the attack and urged for calm and peace in the region.
"At a time of regional turbulence, it is of the utmost importance that all parties ensure calm and restraint in order to preserve peace and stability in Lebanon," said Ban.
"There are hands of evil trying to tamper with security and stability of Lebanon, pushing the country toward security slides and political divisions amid the Syrian crisis and the situation is tense in the region," said Arab-League Secretary General Nabil al-Arabi in Cairo.
The US issued a statement condemning the attack. "The assassination of the Brig Gen Wissam al-Hassan, who was a strong defender of Lebanon's security and its people, is a dangerous sign that there are those who continue to seek to undermine Lebanon's stability," said Secretary of State Hillary Clinton.
Lebanese society is divided between the supporters of Assad, mainly Shia Muslims, and those who oppose the regime, the majority of them Sunnis, to which Hassan belonged to.