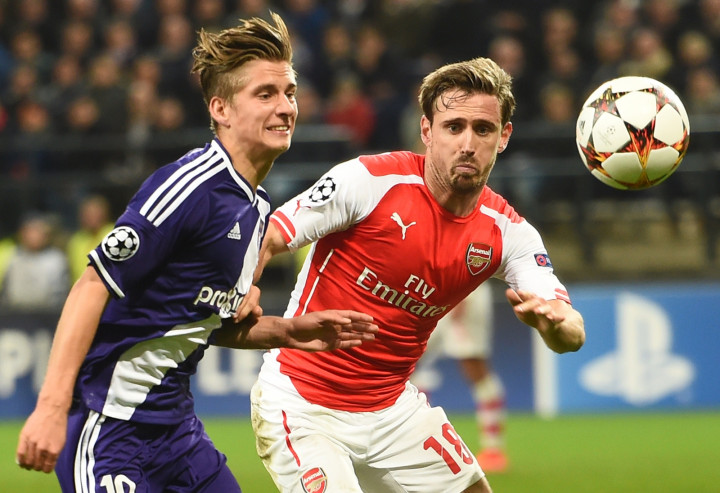 Belgian starlet Dennis Praet is likely to leave Anderlecht next summer and could end up at Arsenal, according to the youngster's agent.
At just 20 years of age, Praet is already an integral member of the Anderlecht first team and his rise has attracted the interest of a number of Europe's elite.
A product of Genk's youth academy, the attacking midfielder opted to sign professional terms with his boyhood club in 2010.
But after three title successes in Belgium, the player's agent Jacques Lichtenstein claims he has accomplished all he is capable of in his home country, with a move abroad the natural step next year.
Speaking to Belgian publication Sport, Lichtenstein said: "What more can he gain by spending one more campaign at Anderlecht after contributing to three back-to-back titles?"
With a number of clubs expected to approach Anderlecht for Praet, Lichtenstein insists his client will be on the lookout for a club which will continue to nurture his development and show patience as he adapts to a new league.
While Liverpool are in contention, Lichtenstein suggests Arsenal may be the ideal destination.
"Dennis will not go just anywhere. Clubs like Valencia, Liverpool, Arsenal or Atletico Madrid are eligible, not Dinamo Kiev. He is not so far from the level of a club like Arsenal, where they can give him a year adjustment period.
"But I will never push a player in the direction of a transfer. You make a career of twenty years with the vision for the long term."
Praet's performances in the Champions League this season have also contributed to his rise to prominence. The Belgian Under-21 international, who turned down offers from Ajax and Barcelona before signing for Anderlecht, starred in his side's 1-1 draw with Galatasaray before helping the Belgian champions come back from 3-0 down to claim a priceless draw at Arsenal in November.