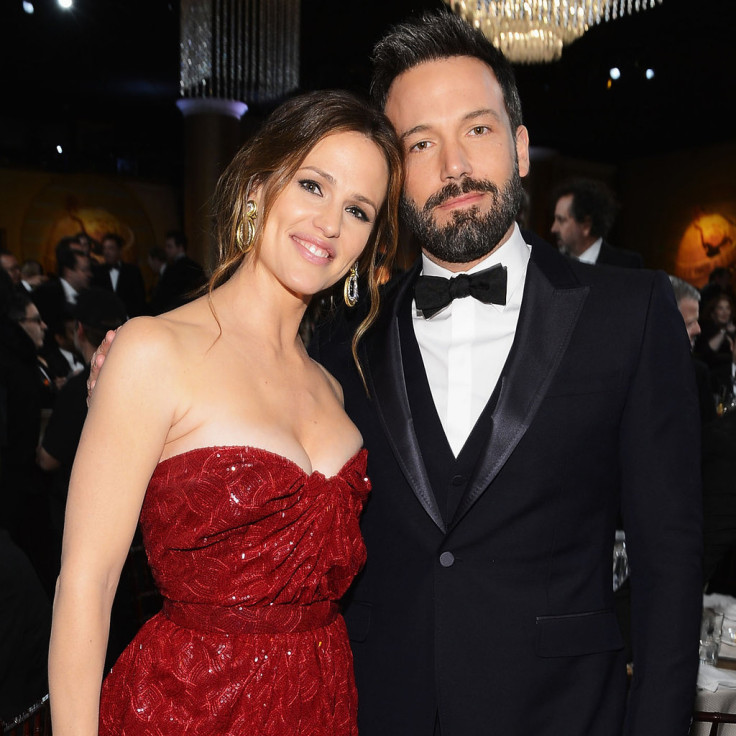 Ben Affleck is apparently leaning onto his mother after ending his 10-year marriage with actress Jennifer Garner. The 42-year-old actor's mother Christine Affleck is helping her son to get through his divorce.
The Gone Girl actor and the Juno star announced their divorce in a joint statement on 30 June, a day after their 10th wedding anniversary. A source told Grazia magazine: "Ben's mum Christine is in full control of everything right now as he picks up the pieces from his broken marriage. Chris' boys, Casey and Ben, have always been the apple of her eye, ever since her husband left her. Ben's always been close to his mum, but he seems to have taken it to a whole new level since the split."
"Ben's in a pretty bad way. He's not really taking care of himself, he's not shaving, hardly washing and eating a lot of junk food and his mum can't bear to see him like this. She convinced him to stay in their family home so she could nurse him back to health. Now she's really pushing for him to move in full-time once he starts filming," the insider added.
In 2013, while accepting an Oscar for best picture for Argo, Affleck's speech to Garner raised some questions over their relationship. He said: "I want to thank you for working on our marriage for 10 Christmases. It's good. It is work, but the best kind of work and there's no one I'd rather work with."
Garner later defended her husband's words, and explained the meaning behind it to The Telegraph. She said at that time: "I know Ben, I knew he meant it as the hugest, warmest compliment in the world. I think he was saying, 'Look, what we have is really real and I value it above all and I'm in it with you and I know you are in it with me'. That's the way I took it."