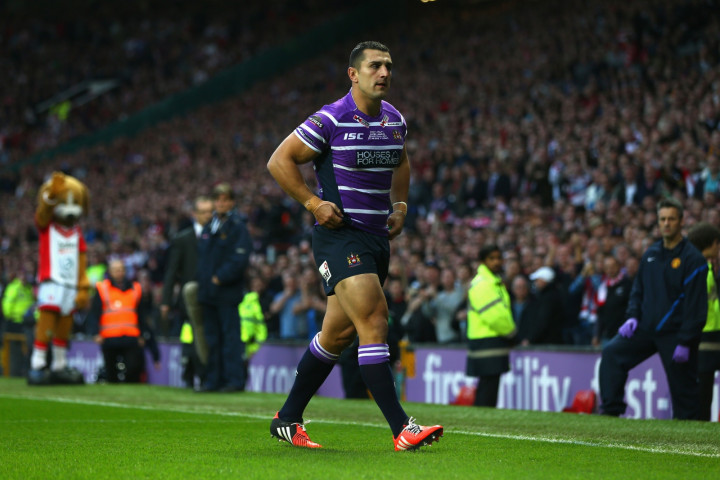 The Rugby Football League has handed Ben Flower a six-month ban for punching Lance Hohaia in the Super League Grand Final at Old Trafford.
The 26-year-old Wigan prop has been charged with a Grade F offence after his vicious assault on the St Helens man in the incident that saw him become the first player to be sent off in a Grand Final on Saturday 11 October.
Flower was dismissed after just two minutes after knocking Hohaia to the floor before punching the New Zealand stand-off.
Hohaia earlier this week accepted a one-match ban for his forearm strike that sparked the shocking scenes.
Wigan went on to surrender the title in a 14-6 defeat.
Flower's Grade F charge relates to "violent and aggressive punching" and "punching an off-guard opponent", which carries a minimum of an eight-game ban.
The prop's ban will run until April 2015, ruling him out of the beginning of the start of next season.
In a statement released by Wigan on Sunday 12 October, Flower apologised for his actions, insisting there was "no defence" for his attack on Hohaia.
"I am so sorry for what happened on Saturday night," he said.
"There is no defence for my actions. It was something that happened in the heat of the moment when our emotions and adrenaline were running high. I instantly regretted it and am devastated that I allowed myself to punch someone like this."