Ben Fogle Admits Fear before 3,000 Mile Atlantic Swim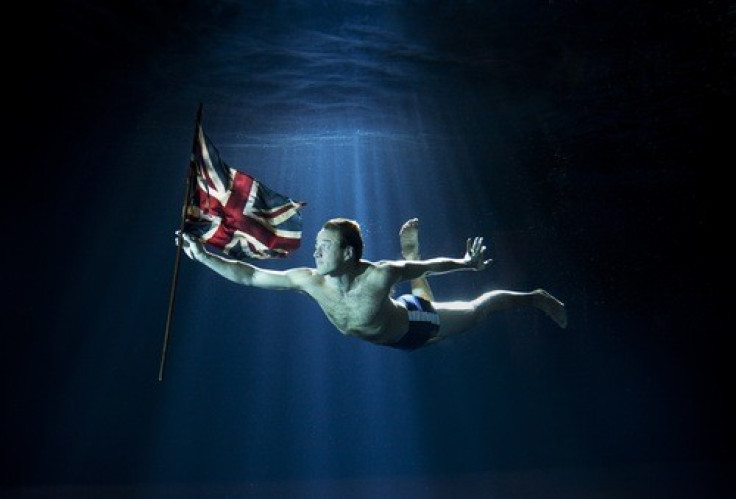 TV presenter Ben Fogle has admitted being scared as he begins his training for a 3,000 mile swim from the US to Cornwall next year.
Fogle, 38, has said he hopes to make the journey in 100 days which will see him spending up to 12 hours a day swimming.
He said: 'It's something I've always dreamed of doing but I never knew if it was possible or not.
"It's a massive challenge, easily the biggest thing I've ever done. I'm not a particularly competent or confident swimmer but I love the ocean and I love a big challenge. It genuinely is into the realm of the unknown.
"It does scare me because I really don't know what is going to happen. Only one person has done this but that is what attracted me towards this.
"I do need adventure. Some people don't quite understand that but it's the only thing I'm good at, spending long times pushing myself mentally and physically.
"Solitude and loneliness will be the biggest obstacles. Psychologically it will be very hard. Then of course there is the physical damage on the shoulders and the arms, salt burn, icebergs, sharks - all of those things are factors as well."
The Olympic torch bearer will complete the awesome swim to raise awareness issues surrounding the sea and for the Centrepoint homelessness charity.
Louise Heaps, of at WWF-UK, said: "Our seas are under severe pressure from overfishing as well as unsustainable and poorly planned development, and WWF is proud to support our ambassador.
"Ben's challenge is to raise awareness around the issues affecting our seas and to highlight the pressing need to safeguard the future of these and other marine species and the diverse ecosystems that support them."
Fogle added: "I hope the swim will continue to inspire people to push their boundaries, to aspire and to achieve.
"I hope that it captures the imagination, reminding us that adventures can still be had."
Fogle will be accompanied by a light boat on which he will eat and sleep. It will be manned by homeless volunteers from the Centrepoint charity.
© Copyright IBTimes 2023. All rights reserved.