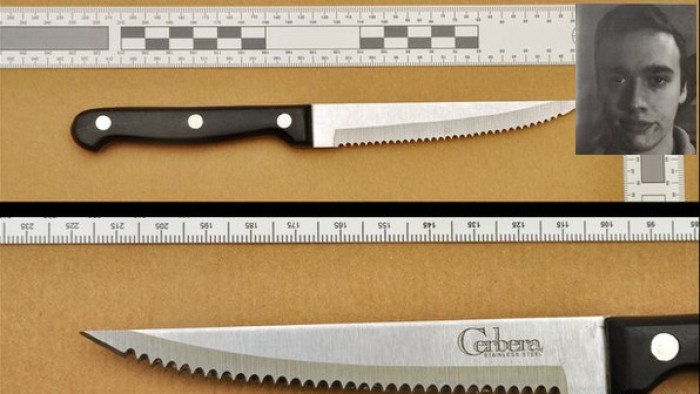 Misogynistic Portsmouth teenager Ben Moynihan has been found guilty of attempted murder after he stabbed three women in frustration at being a virgin.
The 18-year-old of Knightstone Court, Portsmouth, admitted a charge of wounding but was found guilty of attempted murder.
Between 20 June and 11 July last year he stabbed a 20-year-old woman in the chest on Southampton Road, opposite a block of flats on Ashurst Road, Cosham, a 45-year-old dog walker in the chest as she walked along Ports Creek in Hilsea, and attacked a 66-year-old woman in an alleyway between Colwell Road and Northern Road in Cosham.
In a letter found by police, Moynihan admitted the crimes, claiming he would hunt a fourth victim unless he was arrested.
"All women need to die and hopefully next time I can gouge their eyes out," he wrote.
"Every time I stab someone I like to go home and smell the flesh I have ripped out. Come and arrest me for God's sake before I hunt for my fourth victim."
The court heard the teenager kept a "diary of evil", with one entry reading: "I attack women because I grew up to believe them as a more weaker part of the human breed."
Winchester Crown Court heard Moynihan went on the rampage against "fussy" women as an act of revenge because everyone around him was losing their virginity and he had not.
"I am still a virgin, everyone is losing it before me, that's why you are my chosen target," he wrote in a note.
He will be sentenced at a later date.