Smirking teenage killer Connor Doughton jailed for life after stabbing good Samaritan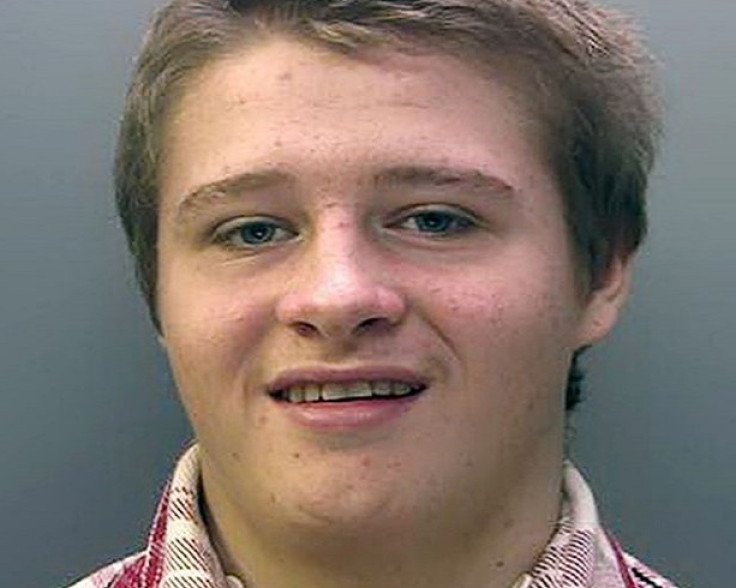 A judge has lifted a veil of secrecy protecting a smirking teenage killer who stabbed to death a father-of-three for helping him home while drunk.
The identity of 16-year-old Connor Doughton was deemed reportable at Cardiff Crown Court after he was convicted of killing Michael Lee Emmett, 29.
The dad of twins and a baby, who was born only days before he died, never woke up after being rushed to hospital with a stab wound to his liver.
Emmett, also known as Michaelee, died in a coma after being attacked for escorting home Doughton, who was drunk and had been abusive to a woman. But when they reached the home where the teenager lived, Doughton went inside and reemerged seconds later brandishing a knife.
Good Samaritan Emmett and his friend John Williams fled the scene but Doughton chased them and stabbed both men. Williams survived his injuries.
Jailing Doughton for life, Judge Nicola Davies decided to lift reporting restrictions banning the teenager's identity from being revealed, as a deterrent to others.
Emmett's grieving partner said Doughton's drunken action had robbed her of her "soulmate".
"What has happened has robbed us of nearly everything we had that made us such a happy family," Natalie Preece told the court.
"Since the boy took away my soulmate my whole life has been devastated in every way.
"Michaelee was lying in hospital for 28 days, he was in agony this whole time, not knowing whether he would live or die."
Judge Davies said: "They were doing what they could to take you to your home away from any trouble realising that you were in an aggressive frame of mind.
"Nothing they said or did could begin to justify your taking a knife still less pursuing them down the road and in turn stabbing each of them.
"In taking the life of Michaelee Emmett you have robbed twin boys aged eight of their father," reported WalesOnline.
© Copyright IBTimes 2023. All rights reserved.