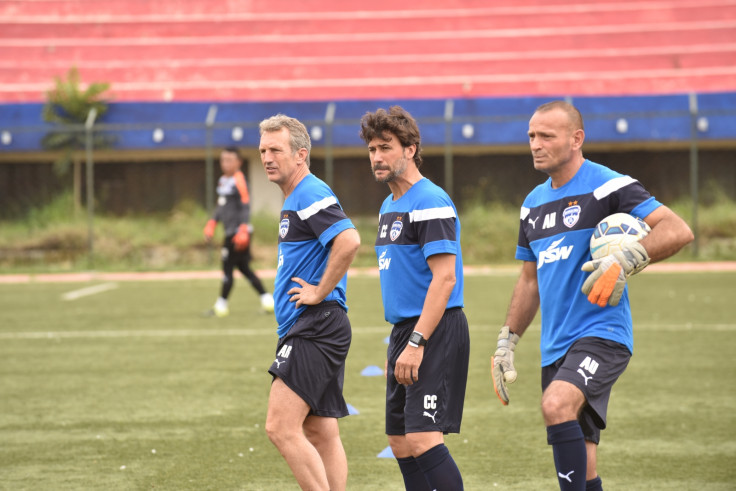 Albert Roca, who was instrumental in promoting a young Lionel Messi to Barcelona's first team from their academy La Masia way back in 2004, has enjoyed an illustrious career. His journey from Camp Nou, where he assisted Dutchman Frank Rijkaard, to moving on to Galatasaray and then the Saudi Arabian national team, has seen Roca win the hearts of many a fans.
The Spaniard has taken up a new challenge and has replaced former Manchester United academy graduate Ashley Westwood at India's I-League champions Bengaluru FC earlier in July. In an exclusive interview with IBTimes UK, the 53-year-old has opened up about making history with the Indian outfit, as he prepares his side for the second semi-final of the AFC Cup against defending champions Johor Darul Ta'zim (JDT).
JDT settled for a 1-1 draw in the first leg of the semi-final clash against Bengaluru FC at home. The Malaysian side will now make a trip to India for the second leg on 19 October at Sree Kanteerava Stadium and a clean sheet here will be enough for Roca's side to make it to the finals. But a focused Roca believes that the job is just "half done".
"The team realises that the job is just half done. We do have an away goal but that, in no way, is a big advantage," Roca said.
"The boys have been working on feedback and have been training hard and the way they have performed this far has given me confidence. This is football and you can never take things for granted. But what I do know is that we will be giving nothing short of 100%."
John Johnson: Big day for Indian football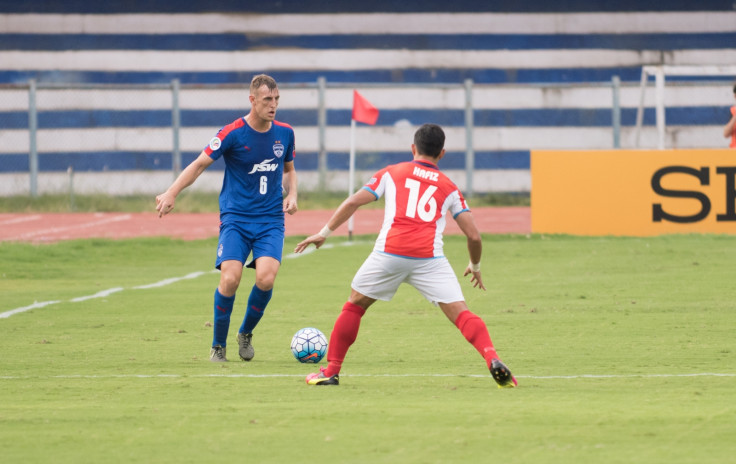 Former Middlesbrough defender John Johnson has moved to India to revive his career. After coming up through the ranks of the Premier League club's youth system, he moved to Northampton Town on loan in 2009, before signing a permanent deal with the club a year later.
Johnson was signed by Bengaluru FC in 2013, the year the Indian club was formed. He has already won silverware with the Indian outfit and has a chance to add another one to the list, if his side manage to beat JDT on Wednesday (19 October).
The 28-year-old defender explained the importance of the game for Indian football and shared his experience on leaving English football to play in India.
"It is going to be a big day for the club and Indian football in general. No Indian team has reached the final so we could be the first team and that's what we are hoping and aiming to do. We are preparing well and looking forward to give our best," Johnson told IBTimes UK.
"When I first came here, I had a bit more experience of playing at a higher level than the guys here. I think, the football in the UK is a lot stronger than it is here in India. I have just come over here and tried to help the lads and they have helped me, settling in and different things. I learn from them and they learn from me. So it's been both ways."
Massive achievement awaited, says Ali Uzunhasanoglu
Ali Uzunhasanoglu has been the goalkeeping coach at the club, despite Westwood's exit. The latter brought him to the club and his successor Roca has included him in his coaching set up. Uzunhasanoglu said that it will be a massive achievement if Bengaluru FC make it to the last two of the AFC Cup.
"It will be a fantastic achievement if we can keep a clean sheet, but how we approach the game is up to the head coach. Hopefully the boys can help us get a result that we need to go to the final. My department is to make sure we do not concede a goal and it will be great if we can manage to achieve it," he said.
Sunil Chhetri wants to make fans happy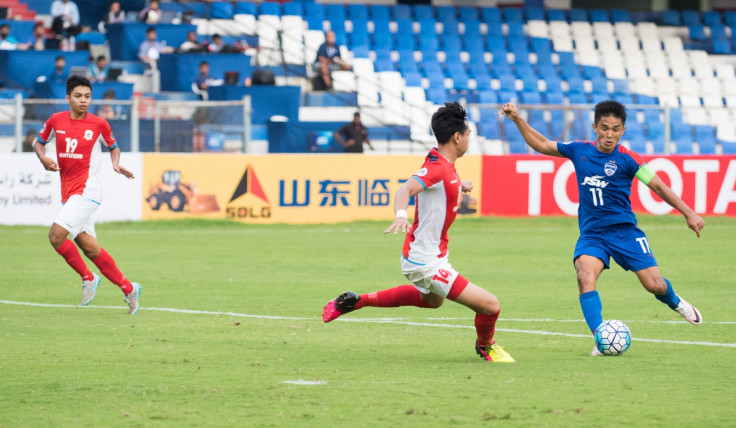 Sunil Chhetri is the most capped player and also India's leading goalscorer with 51 goals. The Indian forward spoke about the importance of fans for the clash and has urged football lovers to fill the stadium when Bengaluru FC take on the reigning AFC champions on Wednesday.
When asked how important fans will be during Wednesday's game, Chhetri said: "Very important. They have played a very important role and with each passing game and each passing year, their involvement and importance has increased."
"We always spoke about the importance of fans, but the reality struck us when the last time we played at home [quarter-final against Tampines Rovers]. To play without our fans, it was for the first time we did. It was so sad. I read a lot of messages from fans through social media that how they missed it."
"The fans play a very important role and even if I don't say it, they know it. That's the best part. The one's who are going to watch the match on television, even being in Bangalore or who are not fans yet, for them, I really want to request you to come to the stadium and support us."
Team owner Parth Jindal looks at revenue growth
Parth Jindal, the owner of Bengaluru FC stressed on the challenges that the Indian club faces to excel in such tournaments and he remains hopeful that AFC will come up with a revenue sharing model, which will be beneficial for the club's growth.
"We've shown we have what it takes to do well in Asian competition. Even Mohun Bagan had a good run. East Bengal and Dempo have made the semi-final in the past," Jindal explained.
"There are a few challenges and the main one from among those for me would be the football calendar in the country at the moment. Our first-leg quarterfinal against Tampines was the first competitive game we have played this season while the teams from Singapore and Malaysia were in the middle of their league season which meant they were better prepared.
"A comprehensive calendar will go a long way in fixing this issue. Also, I feel the AFC should have a revenue sharing model where the clubs are benefactors, just like it is with European club competitions. This will go a long way in encouraging clubs to do more," he concluded.