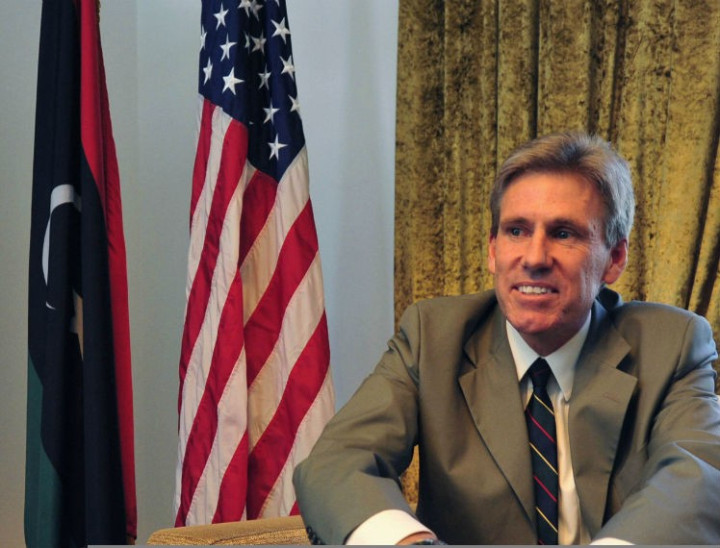 The US State Department says the Benghazi attack in Libya which killed four people, including US ambassador Chris Stevens, was unprecedented in recent diplomatic history.
State Department officials who have completed a probe into the incident nearly a month after it took place claim US intelligence did not have any concrete evidence prior to the attack.
The officials have also refuted the claim that the 11 September attack was an immediate response triggered by the anti-Islam film Innocence of Muslims.
"There was no actionable intelligence of any planned or imminent attack. It would be very, very hard to find a precedent for an attack like that in recent diplomatic history," said an official.
When asked whether the investigation's conclusion indicates the attack was a spontaneous reaction, an unnamed official said: "That is the question that you would have to ask others. That was not our conclusion, that's not saying we had a conclusion, but we outlined what happened." Officials have stated that the attack was orchestrated by heavily armed men belonging to several groups.
The claim that the attack was spontaneous was earlier made by several senior figures at the White House, including US Ambassador to the United Nations Susan Rice.
Prior warning
The probe has been revealed a day before State Department officials testify before Congress on the handling of the assault.
The House of Representatives is likely to grill officials on whether the State Department failed to step up security measures in Libya despite requests by diplomats. Two security officers working in Libya who claim their requests were turned down are expected to appear before the panel.
Those charged with resolving the questions left unanswered by the probe are also seeking to determine how Stevens was taken to hospital. One official said: "We do not know exactly how the ambassador got to the hospital. That is one of the issues that we hope to resolve in the ongoing reviews, and the information we are still seeking."
The Benghazi attack and its handling have been cropping up in foreign policy debates in the US, which faces a presidential election in less than a month's time.
Republican hopeful Mitt Romney recently criticised the Obama administration for its alleged poor handling of the situation.