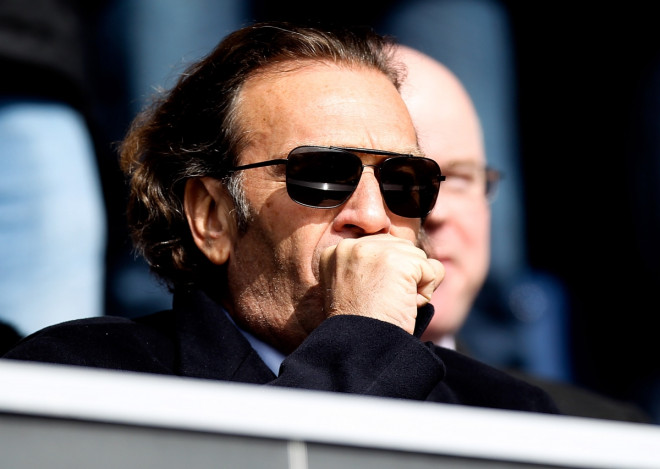 Leeds United owner Massimo Cellino has confirmed the arrival of Benito Carbone at the club ahead of a meeting with manager Brian McDermott to discuss the club's future plans.
Former Sheffield Wednesday and Bradford midfielder Carbone had been linked with replacing McDermott as first team manager amid reports claiming the Italian owner was prepared to sack McDermott for a second time.
But it would appear the former Reading manager's position is safe for the time being after Cellino revealed that Carbone has been enlisted to work within the club's youth ranks, which he believes is in dire need of restructuring.
"We have a lot of things to do and we need to start from the bottom again with the academy," Cellino told BBC Sport.
"Benito will rebuild the academy with my help. I will not accept the philosophies they have there at the moment because I don't like them, people must accept my conditions."
McDermott's position was under severe scrutiny throughout Cellino's attempts to gain control at the Championship club and appeared to have been sacked in January, only for former owners Gulf Finance House (GFH) to insist he remained manager.
His chances of remaining in charge at Elland Road following the Italian's successful takeover on appeal were further undermined by a woeful run of just one win in 12 games, but three victories in their last four has seen the pressure ease somewhat.
Although McDermott still faces an uncertain future, Cellino has laid some of the blame for the club's perilous state at the feet of previous owners GFH, accusing them of keeping the manager in the dark.
"They should have said to him that there is no money because he is not a magician," the Leeds owner added. "It was all wrong the way that he came here. They were not straight with him. They forced him to be somebody that he wasn't and that he never wanted to become.
"I have to treat him (McDermott) with respect because he is a nice man and a good coach and has tried to do the job. We have to talk but we have much bigger problems than his future."