Bernie Sanders endorses Hilary Clinton for president
Former Democrat presidential rivals join forces.
Bernie Sanders has endorsed presumptive Democrat nominee Hilary Clinton for president.
The Vermont senator appeared with Clinton at a campaign rally in New Hampshire.
The former Democrat presidential rivals have been holding discussions since Clinton all but clinched the nomination in June. Sanders previously insisted he would battle Clinton all the way up to the party's convention, which starts on 25 July.
"She will be the Democratic nominee for president and I intend to do everything I can to make certain she will be the next president of the United States," Sanders said.
"This campaign is about the needs of the American people and addressing the very serious crises that we face. And there is no doubt in my mind that, as we head into November, Hillary Clinton is far and away the best candidate to do that."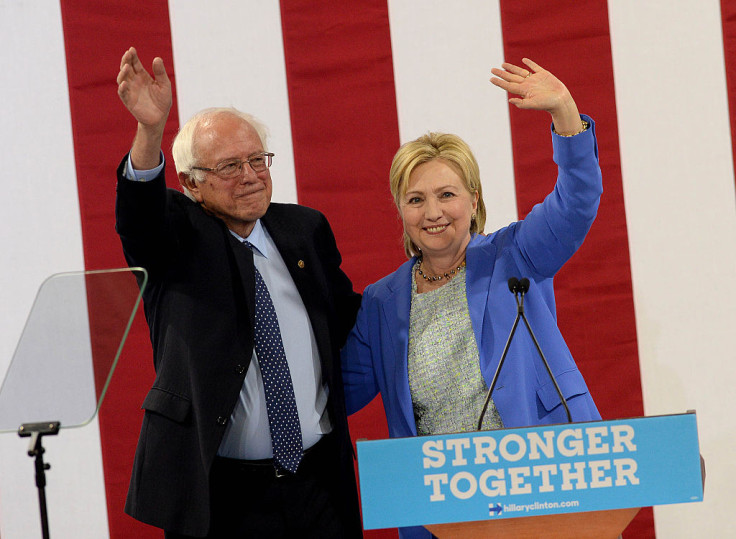 Sanders had campaigned to the left of Clinton, criticising the US's inequality gap, Wall Street and the healthcare system.
Clinton welcomed Sanders' support: "Thank you for your lifetime of fighting injustice," she said, "I'm proud to be fighting behind you... it's a time for all of us to stand together."
The campaign of presumptive Republican nominee Donald Trump, who is attempting to court anti-establishment Sanders supporters, said that Sanders has just joined "the rigged system".
"The candidate who ran against special interests is endorsing the candidate who embodies special interests," Stephen Miller, Trump's senior policy adviser, said.
© Copyright IBTimes 2023. All rights reserved.