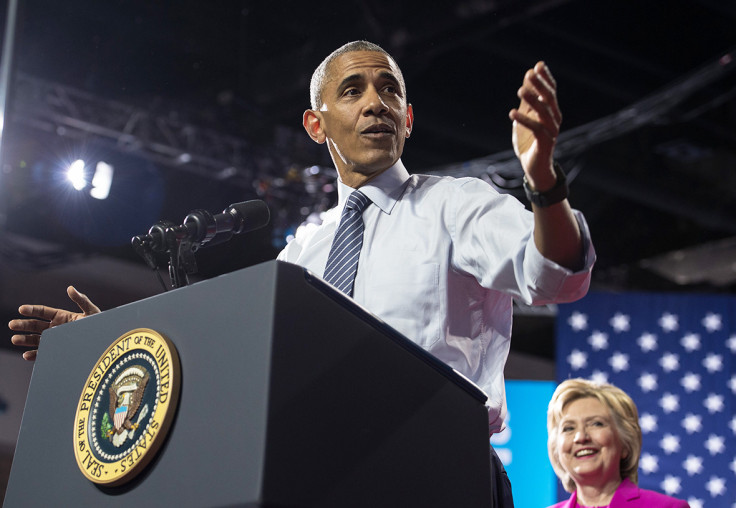 US President Barack Obama's global popularity has remained the same since he was elected for a second term in 2012 as he approaches the end of the term, a recent poll has found. The poll that covered people from 19 different countries showed that the US's first African American president still enjoys overwhelming global support of 72%, with over seven in 10 citizens polled saying Obama was a good choice for presidency both in 2012 and in 2016.
The latest poll conducted by research and consultancy firm Globescan for the BBC World Service found that barring Russia, people in 18 countries liked Obama's double tenure in the White House.
Of the 18,313 adult citizens polled in different countries, Kenyans were found to be the most supportive of Obama, with 95% of them saying the president's election for two terms was a good choice. As many as 93% of South Koreans polled also expressed the same views followed by 91% in the UK, 90% in France, 89% in Australia and 85% in Canada.
All these countries are American allies and the research found that responses almost remained stable since the 2012 poll. Some countries like Turkey (52%), Pakistan (56%), and China (54%) showed a 5- to 7-percentage point improvement in their pro-Obama sentiments since the previous poll. Other countries like Germany (53%), Nigeria (74%) and Ghana (70%) showed a substantial decline in their support for the American president.
GlobeScan Chairman Doug Miller said: "Any US president would be very happy with such positive global ratings near the end of their tenure."
However, in the US, results of which are not included in the global average, it was found that Obama's popularity has declined over the years with 53% in his favour in 2016, down 5 percentage points since the previous poll in 2012.
The biggest change towards the president was found in Russia where pro-Obama sentiments of 2012 turned against him in the latest poll. Only 18% of Russians said they feel Obama's eight-year White House term was a good choice, compared to 51% saying so in 2012. In 2016, 73% said they now think he was a bad choice.
Given Hilary Clinton is a popular presidential candidate for the 2016 election, the poll found that America electing a woman president would have a significant impact on the views of people in the surveyed countries hold towards the US as a country. The poll showed that 48% in 17 countries agree that a female president would fundamentally change their perceptions of the US, compared to 38% who disagreed