Bluetooth headphones offer the next evolution in headphone technology, giving freedom of movement and bringing and end to the infuriating pocket tangle. However, greater portability can come with the sacrifice of sound quality, a heavier headset, and a drain on device batteries.
To find out which offer the best sound, comfort, battery, design and price, IBTimes UK has hunted down the ten best Bluetooth headphones for budgets ranging from £40 to £400.
---
Parrot Zik 2.0
---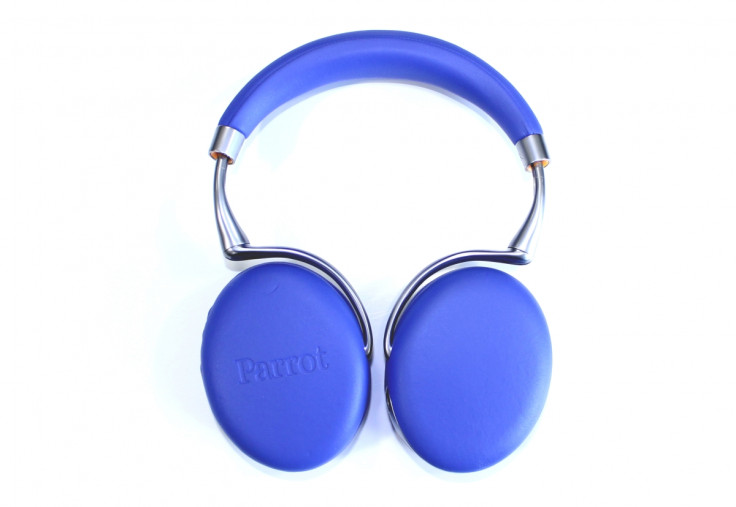 Our verdict
Parrot Zik 2.0 Bluetooth headphones
Comfort and fit: Together with the Bose SoundLink (below), the Parrot Zik 2.0 are the comfiest Bluetooth headphones currently on the market.
Battery: 18 hours in travel mode and standby for up to 8 days. One issue, that might just be with the review pair we tried, was a painful pulse sound emitted when battery was low.
Sound: Parrot describes the Zik 2.0 as \"the world\'s most advanced headphones\", and with an accompanying app that lets you customise sound they\'re probably not wrong.
Design: Designed by the renowned Philippe Starck, the bold blue pair we tried might not be to everyone\'s tastes. They also comes in black, white, yellow, orange and beige.
Price and value: The £299.99 price tag reflects the premium design and customisable sound technology but the aesthetic may be an acquired taste.
---
Bowers & Wilkins P5 Wireless
---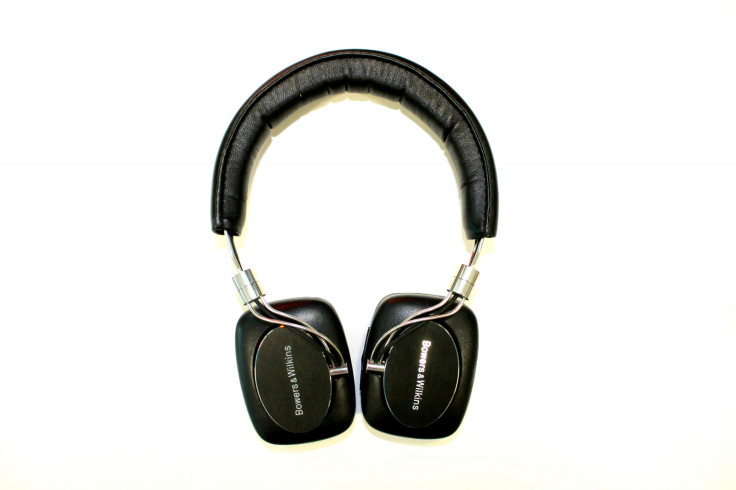 Our verdict
Bowers and Wilkins P5 Wireless bluetooth headphones
Comfort and fit: The sheepskin leather is as comfortable as any on-ear headphones we tried, however the fit wasn\'t great. Even a brisk walk results in the set slipping off the head.
Battery: The battery life is decent, measuring at around 17 hours, though not the best of the ones we tested.
Sound: With almost 50 years experience in producing high-end audio equipment, it comes as no surprise that the P5s deliver a rich and balanced sound.
Design: By far the best looking of the bunch. A simple design that combines sheep skin leather and brushed metal for an exceptional build quality.
Price and value: At £329.99, the P5 Wireless are £80 more expensive than the wired versions, and are among the most expensive of the headphones we reviewed.
---
Beats Studio Wireless
---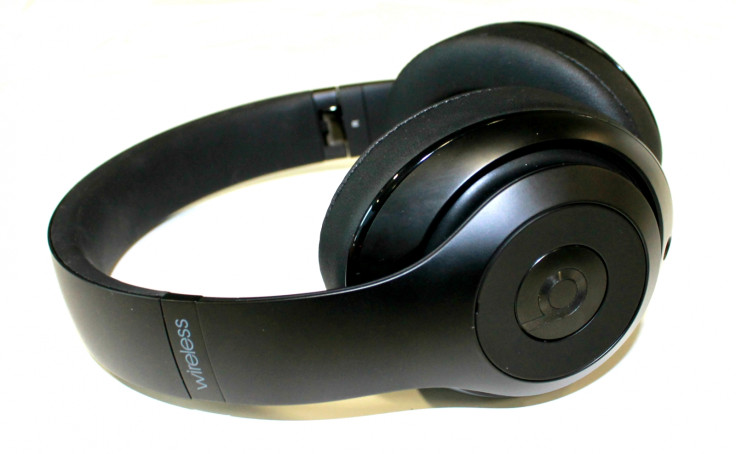 Our verdict
Beats Studio Wireless headphones
Comfort and fit: This over-the-ear pair of headphones offers a solid and comfortable fit, while the matte black design that we tried distracted from the mostly plastic construction.
Battery: With only a 12-hour lifespan between charges (20-hours if using the cord), this is the main area that lets the set down.
Sound: The Beats Acoustic Engine is an improvement on the DSP (digital signal processor) of previous versions, featuring active noise-cancelling technology.
Design: The design is bulky but they can fold up into a case when travelling. Additionally, the headset has an integrated microphone for hands-free phone calls.
Price and value: £329.95 is a hefty price tag, especially considering the limitations of the integrated rechargeable battery.
---
Bose SoundLink
---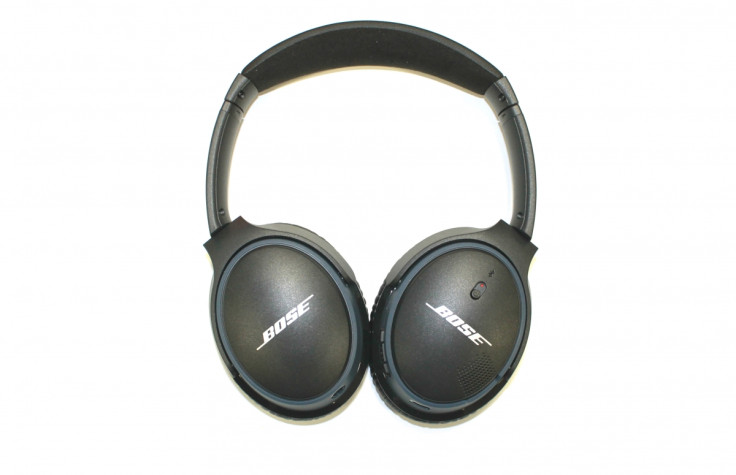 Our verdict
Bose SoundLink bluetooth wireless headphones
Comfort and fit: The most comfortable headphones of all those reviewed, alongside the Parrots, achieved through a lightweight design combined with memory foam ear cups.
Battery: 15 hours may be average but what sets this pair apart is the quick-charge mode that allows two hours of listening from just 15 minutes of charging.
Sound: No active-noise cancelling but the over-ear design does a good job of covering ambient noise. The sound lacks the bass of the Beats but seems more smooth and clear.
Design: The design is sleek and simple, available in black and white versions. An integrated mic also allows hands-free calls.
Price and value: Almost £100 cheaper than the Beats and B&W headphones at £240. Seems like a bargain when put up against those - pound for pound the best set reviewed.
---
Sennheiser MOMENTUM Wireless
---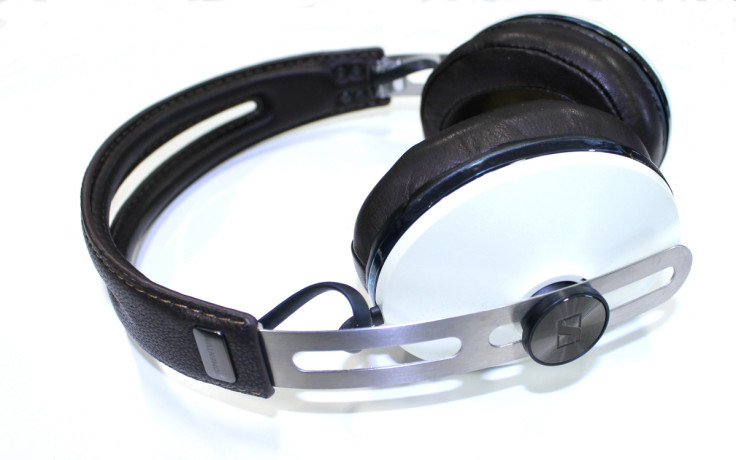 Our verdict
Sennheiser Momentum wireless headphones
Comfort and fit: Premium leather ear cushions offer supreme comfort, however the fit didn\'t completely sit flush around the ear. We were fidgeting around to get them to sit right.
Battery: With around 20 hours the Momentums are one of the best in the business. Even if you do run out of battery you can still plug-in via a 3.5mm headphone jack cable.
Sound: An audio tour de force. Impressively detailed vocals from the mid-range complement an accurate high-end and tight, gutsy bass. Superb active noise cancellation.
Design: The retro styling might not be for everyone but we quite like it. Comes in three colour options: white, black, brown – and fold up neatly.
Price and value: At £380 these are no impulse buy, but for audiophiles who want a near-flawless Bluetooth headphones that are built to last the cost is easy to swallow.
---
Sony MDR-10RBT Bluetooth headphones
---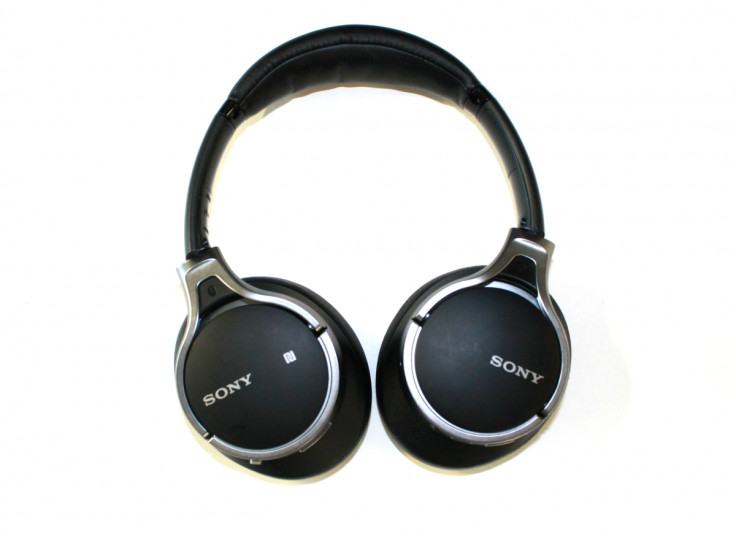 Our verdict
Sony MDR-10RBT Bluetooth headphones
Comfort and fit: Sony MDR-10RBT Bluetooth headphones are on the bulky side but at 210g they are lightweight and fold away nicely.
Battery: A full charge gives around 17 hours of battery life. Although not tested, the standby time is apparently an amazing 450 hours.
Sound: Unsurprisingly for Sony, the sound quality is excellent, supporting both aptX and A2DP audio formats.
Design: The plastic design makes the Sony headphones lightweight and portable, however it feels a bit cheap compared to some of the more premium pairs.
Price and value: For a mid-range budget, the £169 price tag makes this pair the best Bluetooth headphones currently on the market.
---
Philips Fidelio M2BT Wireless Bluetooth headphones
---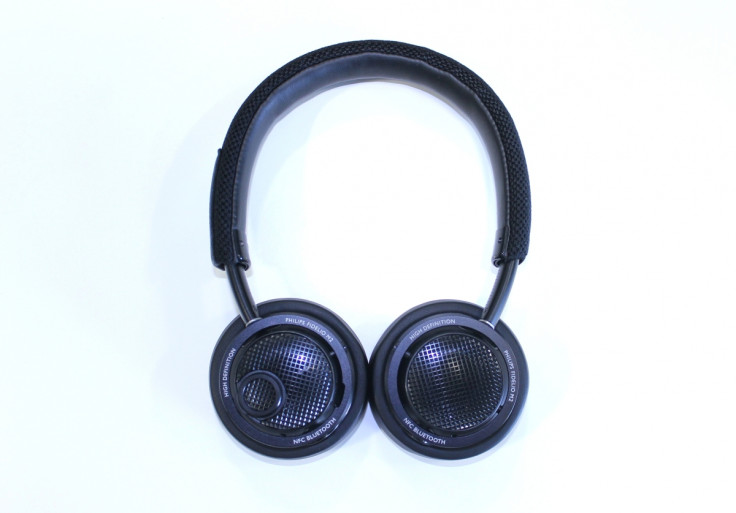 Our verdict
Philips Fidelio M2BT Wireless Bluetooth headphones
Comfort and fit: The Philips Fidelio M2BT are surprisingly comfortable for an on-ear design, thanks to memory foam cushioning and a woven fabric headband.
Battery: 10 hours playback on a full charge is relatively poor, though we found that these went for almost 15 hours when we tested them fresh out of the box.
Sound: A rich and balanced sound that offers a suitable follow up to the excellent M1BTs. A lack of active noise-cancelling can allow external sounds to creep in.
Design: A simple, sturdy and compact design that holds the controls in the right ear cup. A small wheel adjusts the volume, while a button pauses music and answers calls.
Price and value: At £200 the Philips are probably the best option for on-ear headphones, though no match for most of the higher-end over-ear pairs.
---
Jam Transit City
---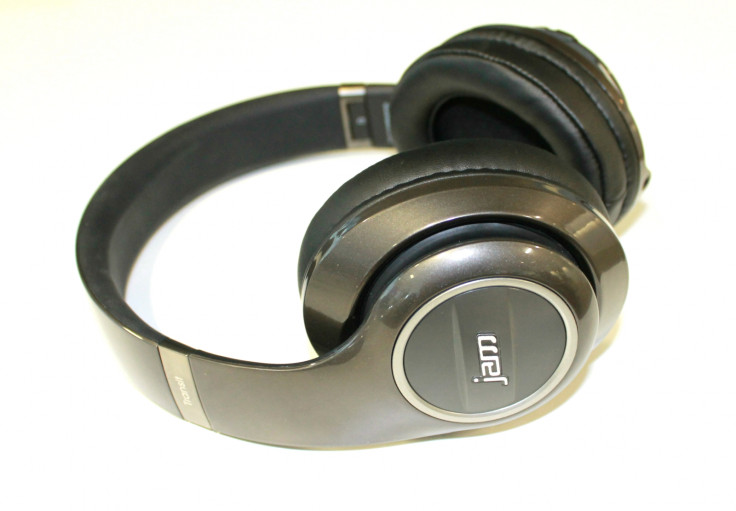 Our verdict
Jam Transit City (Bluetooth + Noise cancelling)
Comfort and fit: Flimsy ear-cup padding means the hard plastic driver housing is pressed against your ears, but overall they aren\'t too heavy and stay in place.
Battery: Ekes out a week\'s worth of work commutes before needing a 3 hour charge.
Sound: Decent playback, but the active noise cancelling barely works (and uses volume boost to disguise this) at open plan office ambient noise levels, so there\'s no hope when on the Tube.
Design: Plastic, bland, and robust. Ugly, clunky media buttons with shoddy tactile feedback. Foldable construction and drawstring carry bag saves some space in your bag.
Price and Value: At £74.99 these do not come recommended. If it\'s wireless noise cancelling you\'re after, spend a bit more on a higher quality headset and have no regrets.
---
Bang & Olufsen BeoPlay H8
---
Our verdict
Bang and Olufsen BeoPlay H8 wireless
Comfort and fit: In terms of fit, the H8s are a case of style over substance, with the plush leather making them look comfier than they actually are. They also have a tendency to slip off.
Battery: 14 hours listening is nothing special but a replaceable battery makes these a great option for anyone travelling without access to a power outlet.
Sound: 40mm drivers deliver a surprising amount of bass, while active noise cancelling does a great job of cutting out ambient noise.
Design: A simple but bulky design that takes away from the portability that Bluetooth can offer.
Price and value: Quality comes at a price and £399 makes the BeoPlay H8s the most expensive headphones reviewed. Difficult to justify the price given the competition.
---
Beats Solo 2 Wireless
---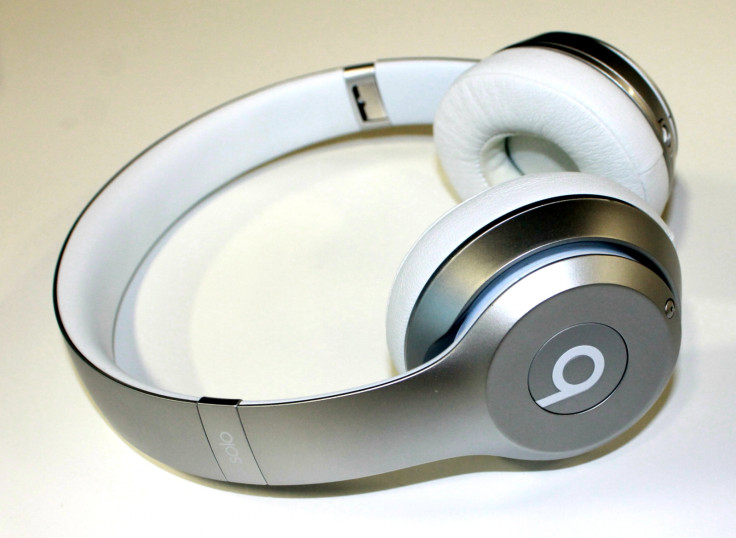 Our verdict
Comfort and fit: Thick ear pads and a strong flexible grasp means they stay in place, but the on-ear design can cause an ache on your cartilage after a while. Good seal against outside noise.
Battery: Easily lasted for a week of work commutes before needing a 2-3 hour charge.
Sound: Great overall sound with robust bass that doesn\'t wash out the clear mid and high tones. The solid design of the ear pads keeps out most ambient noise, affording some auditory solitude during the daily commute.
Design: Solid build quality. Media control buttons with tactile feedback seamlessly integrated. Foldable construction and carry case makes a slim footprint in your bag.
Price and Value: At £269.95 the Beats Solo 2 Wireless obviously aren\'t cheap, but for your money you get solid sound, robust build quality, and fashionable looks.