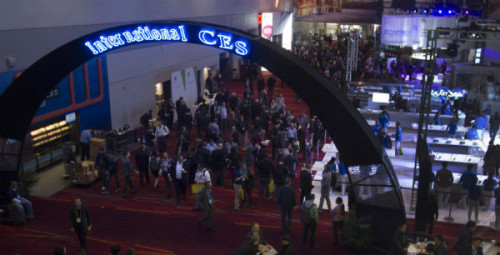 The Consumer Electronics Show (CES) is huge.In 2014 it had more than 3,200 exhibitors spread across more than 2 million square feet of show space.
Getting noticed is difficult, especially when you see the vast amounts of money the likes of Samsung and Sony spend on promoting and marketing their goods in Las Vegas.
For some British companies, therefore it can be difficult to get any attention, but in 2014 there was some very interesting announcements by companies (and individuals) from the UK.
Here we round-up out top British companies exhibiting at CES in Las Vegas:
---
Pure
---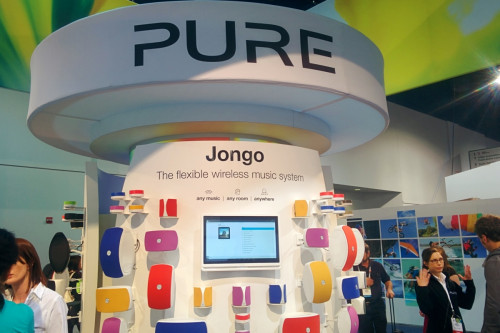 UK company Pure is competing in the increasingly competitive wireless audio market currently dominated by Sonos, with Pure's Jongo speakers allowing users to link up several speakers for stereo or multi-room listening.
At CES 2014, Pure launched a new speaker in its Jongo range, with the 50-watt T4 sitting in the middle of the 100-watt T6 and the 20-watt T2.
The more interesting announcement from Pure at CES 2014 was that Pure customers will now be able to use their speakers to play music from "any" music subscription service, such as Spotify, Pandora, iTunes Radio or Deezer.
The feature is set to roll out in early 2014.
---
Damson Audio
---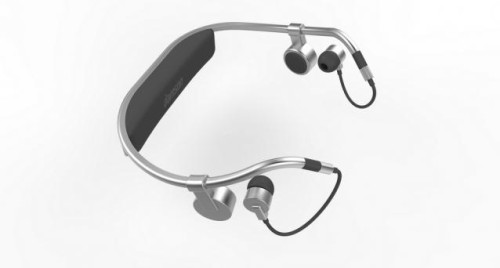 Forget in-ear, on-ear or over-ear - in 2014 one UK company will be hoping that out-of-the-ear headphones will become all the rage.
At CES Damson Audio launched the patent-pending wireless Headbones (above), which feature a radical new design which sees the speaker sits on the temporal bone just behind or in front of (there are two designs available) the ear.
Google Glass uses a similar technique to generate sound, with Damson claiming the Headbones will take advantage of the human skull's acoustic quality.
Working with any Bluetooth device, the wireless headphones promise eight hours of listening time. Details of pricing and release date are ye to be announced.
---
Fitbug
---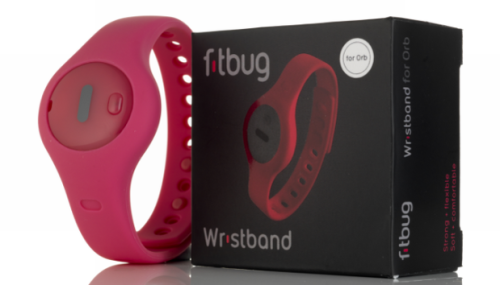 While many companies were entering the wearable fitness tracker market for the first time at CES 2014, one UK company was looking to build on products it has already launched.
Camden-based Fitbug launched the £45 Fitbug Orb tracker in late 2013, offering a variety of ways to wear the tracker including wristband, waistband clip and even necklace.
At CES 2014 it was looking to build on the Orb with the launch of personalised fitness plans which can be used in conjunction with the Orb.
These fitness plans - with names like "No More Baby Belly", "Sexercise", and "Golf Gorgeous" - will be launched later in the year with the company telling IBTimes UK that it was currently looking to tie-up endorsements with various celebrities and sports stars for individual plans.
Fitbug says that the cost of these plans - which will start from around £20 - is offset by the low cost of the Orb itself.
---
CEL
---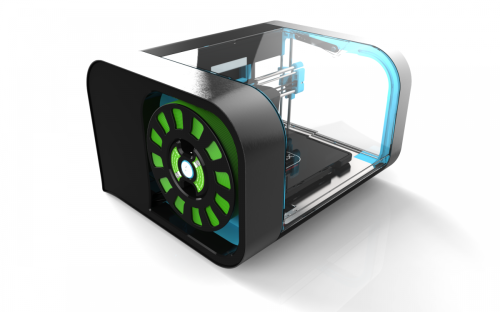 Based in Bristol, CEL is the team behind the Robox 3D printer which was unveiled at CES this year.
The 3D printing zone at CES had to be expanded three times and was still over subscribed accruing to CEA president Gary Shapiro. Despite the huge interest and numerous 3D printers on display, the Robox was one of the most talked-about devices at the show.
Among the unique features on this Kickstarter-funded project, is the removeable print head, letting the user swap between two nozzles - a thick one for filling objects and a thin one for printing the object's frame.
An auto shut-off function prevents any bits of excess plastic from hanging off the extruder.
You can pre-order one now for the discounted price of $1,130 (£688), or for $1,400 (£852) when the product is officially released later this year.
---
ARM
---
While ARM was not showing off a particular phone, tablet or connected device, the Cambridge-based company was still one of the stars of the show, with its chip designs powering the vast majority of the mobile devices on show.
While Intel may have been making a big deal of the fact that it is betting big on wearables in 2014, ARM was happy to avoid the limelight and let its manufacturing partners take all the credit.
ARM's low-power chip designs dominate the smartphone and tablet market, and looks to be well on the way to do the same with the wearable technology sector in 2014.
---
Nick D'Aloisio
---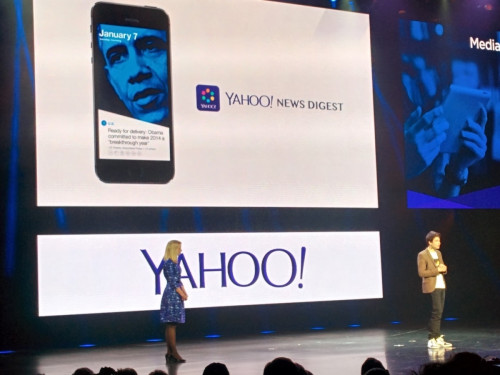 Not a British company as such, but 18-year-old Nick D'Aloisio from Wimbledon, south London was one of the stars of CES 2014.
D'Aloisio sold his app Summly to Yahoo last March and as well as pocketing a reported $30 million, the teenager also took up a position as product manager with the search giant.
During Yahoo CEO Marissa Mayer's keynote in Las Vegas, D'Aloisio was invited on stage to reveal what Yahoo has done with Summly, an app for iOS which summarised news articles into a couple of sentences using algorithms based on artificial intelligence and natural language processing.
The result is Yahoo News Digest, an app which will produce two digests for you every day, one in the morning and one in the evening.
News Digest is only available in the US and on iPhone or iPad at the moment, though it is expected to launch globally at some stage in 2014.
For all IBTimes UK coverage from Las Vegas, make sure to visit our CES 2014 hub.