Inspired by Europe's win against America at the Ryder Cup last weekend, IBTimes UK dug our golf clubs out of the attic and, this being the tech section, headed straight for the App Store to see if our trusty iPhone could help improve a rusty golf swing.
In our time away from the fairway the smartphone has not only become an MP3 player, digital camera and sat nav, but even the somewhat archaic sport of golf has been given the app treatment, with a huge range on offer to help every aspect of your game. Here's five of our favourites.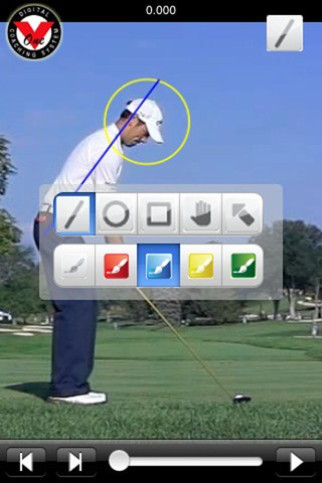 Wary of making fools of ourselves on the course, our first app is V1 Golf. This app uses the video recording capability of an iPhone or iPad to record your swing - you'll need someone to film you - and compares this to the pros.
The app has recordings of swings from over 50 PGA, LPGA and Champions Tour players, including Lee Westwood and Rory McIlroy, and you can send the video from iPhone to iPad, where it can be edited, trimmed and played frame by frame to see what you're doing.
Recorded swings can be stored in an online locker and you can view amateur swings that have been analysed by a V1 instructor to help see where you're going wrong.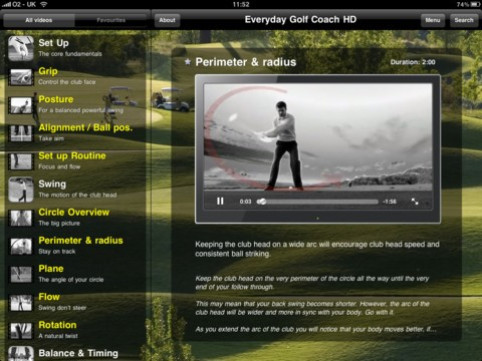 With 34 high quality videos created specifically for the app by PGA professional Noel Rousseau, Everyday Golf Coach HD aims to improve every aspect of your game.
There are training videos on tee shots, your short game, getting out of the rough and putting, all with clearly worded instructions on how to execute each shot.
The app explains how best to stand, grip the club, adjust your posture and swing, with each stage broken down and analysed with brightly coloured graphics to help make things simple.
We had a look at the free 'Lite' version for iPhone - which contains a sample selection from the full, paid-for app - and found it to be simple to use and easy to understand, even for complete amateurs like us.
Each video is between three and four minutes in length and they are all downloaded with the app, so you can view them without a data connection - in our opinion this is good, but remember that the full app will take up a lot of space on your device.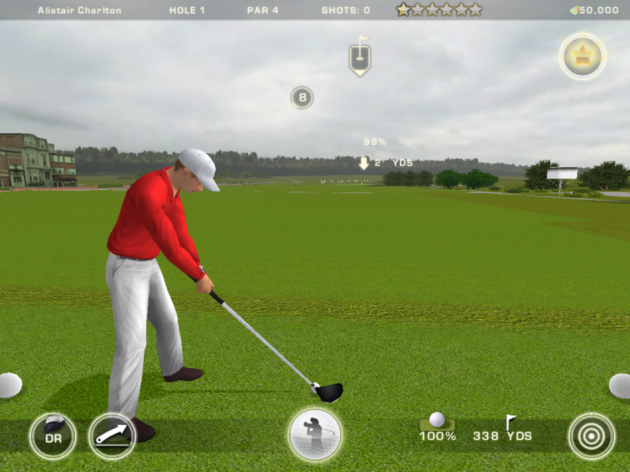 With the Ryder Cup finished for another two years, iTunes is promoting Tiger Woods PGA Tour 12 as its App of The Week, which means this feature length EA Sports title is free on iPhone and iPad until 7 October.
We spent countless commutes playing Tiger Woods on our iPad over the summer and the game is still offering plenty for us to do.
Fully licensed, the game offers a complete PGA tour - although The Masters from Augusta is unlocked at a later date - and a wide range of individual challenges to keep you busy between competitions.
It's a fun game, but one which requires a lot of time and commitment before your player is any good.
We entered a competition with no practice at all to find we didn't make the cut - after blowing 60 percent of our credits on the entrance fee.
A lengthy trip to the practice green and individual challenges were required before we could afford to first level-up our player, then have another crack at a competition.
Much like the sport itself, Tiger Woods PGA Tour 12 takes a lot of time, practice and patience, but when you finally start hitting the eagles, it's a game that is highly rewarding.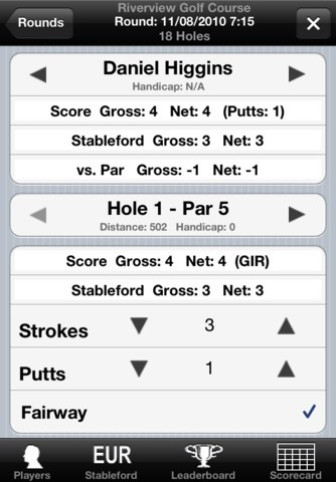 Using a scrappy piece of paper and a broken pencil isn't the best way to keep score, but thankfully the App Store has a vast number of virtual scorecard apps to choose from.
After looking at half a dozen apps we decided the originally-named Golf Scores (69p) was the best of the bunch.
Scorecards for just about any golf course in the world can be downloaded, you can have an unlimited number of players involved with each round and each gets his own stored handicap.
The app can keep score with stroke play, stableford or par scoring systems, and at the end of the round results can be emailed to the other players.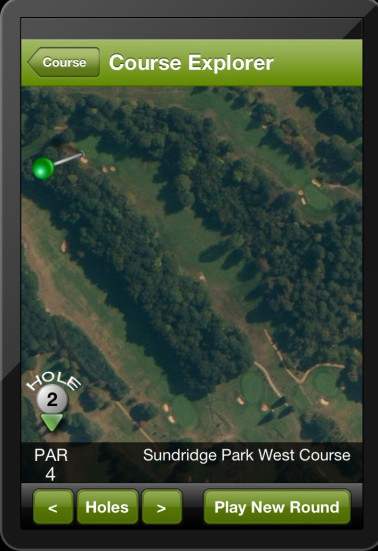 So you've practiced your swing at the driving range, recorded and analysed it, watched all of the tutorials and even played a bit of Tiger Woods - now it's time to get on the course.
There's a huge number of golfing GPS apps for the iPhone to choose from. Some are free and some cost more than £20, but what they essentially all offer is your distance from the hole, a satellite image of the course and a suggestion of which club to use.
Free Golf GPS is, as you would imagine, free to download and it comes with data for more than 34,000 courses from all over the world
First though, a caveat: due to Apple's Maps app in iOS 6 offering less detailed satellite imagery than the old Google app - especially in rural areas - applications that rely on using these images have been compromised.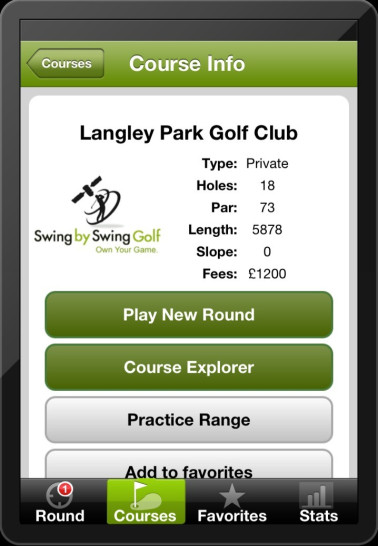 While researching this guide we asked to Swing by Swing about the iOS 6 maps problem and, while we are yet to get a reply, the developer has updated its app description to say it is "working to fix the problem as soon as possible."
Once the mapping issue has been addressed, the app shows your distance to the green and any obstacles in your way, gives access to a website to keep track of your rounds, and there's the option to share scores with your friends over Facebook.
We tried out the app for ourselves and found most courses close to London to be covered by Apple Maps in sufficient detail, but your mileage in more rural locations may vary. The app also gives contact information for every course on the database, along with its length, number of holes and membership fees.