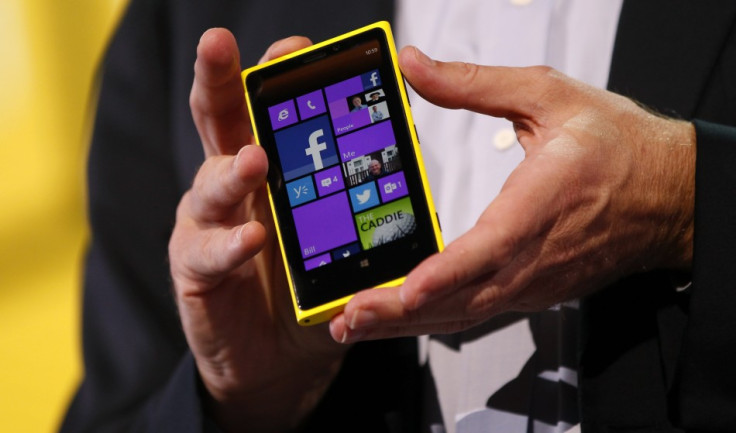 With the Xbox One heading to shelves later this year, and Microsoft looking to tie all its devices into one ecosystem, you're going to be spending more time on your Windows Phone than ever.
For that, you'll need apps and here's ten of the best from this week.
You might know Shazam already, since it's been on Android and iOS a while now. If you don't however, then know this is a great, unique app for discovering music and also good way to convince your dad that smartphones are actually magic.
Say you're in a restaurant and a song comes on. You know it; it's on the tip of your tongue. Is it Sade? Alison Moyet? Kate Bush? Shazam listens to the track and tells you what it is. You just open the app, tap the "Shazam" button, let it hear what's playing (the clearer and louder the better) and then it scans a database to find what the song is. It only works with records, though. No matter how hard you hum that tune that's stuck in your head, it won't find it.
Like Rovio's other games, Angry Birds and Bad Piggies, Amazing Alex is a physics-based puzzler, only this time it's aimed more at kids. The idea is to build elaborate contraptions using household items. Using things like boxing gloves, springs and balloons, you have to create machines, devices and chain reactions that will perform tasks like tidy Alex's bedroom. Think of the gadgets Wallace builds in Wallace and Gromit, or the traps from Home Alone. You're building things like that.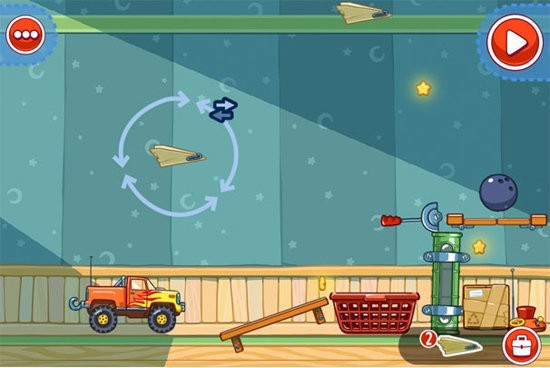 It's fun and challenging, and really rewarding when you finally solve a level. There's room for a bit of creativity, too. You don't have to arrange items in a specific way every time, meaning you're free to build and try out your own contraptions
Windows Phone users are still waiting on an official Instagram app, so in the meantime, Instance is the best bet. An unofficial Instagram client, formerly known as Itsdagram, it allows you to upload pictures from your device to the Instagram network, add filters, crop them, resize them and all that stuff, just like Instagram itself.
It's free as well, but that does mean it comes with ads embedded. If you try Instance and don't like it, you might want to give Instagraph a go instead, another Windows Phone Instagram client, also available for free.
There have been six Asphalt games already and people still want more, so, they must be doing something right, right? Asphalt 7 is a typical racing game: You hold down accelerate, turn around corners and try not to crash. But for a mobile game, it's exceptional. It has great graphics, fantastic sounding engines and boasts a roster of 60 licensed cars, including the DeLorean which we're not even going to bother making a Back to the Future joke about.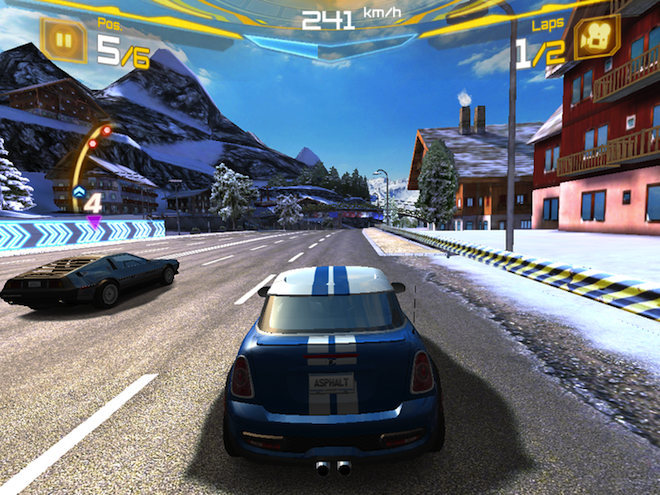 Great looking and great sounding, Asphalt 7 really pushes the gaming capabilities of your Windows Phone.
Camera 360 is the Windows Phone equivalent to Camera+ for iOS, insofar as when you get it, you won't use the built in camera application ever again. On top of all the usual stuff - the ability to crop, add filters, share on Facebook etc - Camera 360 has a Photo Diary, which lists pictures in the chronological order they were taken, and a neat touch screen shutter button, which, when activated, means you can just tap the screen to take a picture.
iPlayer arrived on Windows Phone this week and, like its iOS and Android cousins, is accessible and good looking. It all depends if you're comfy watching TV on a smartphone (David Lynch certainly isn't) but if the small screen size doesn't bother you, then iPlayer on Windows Phone is great.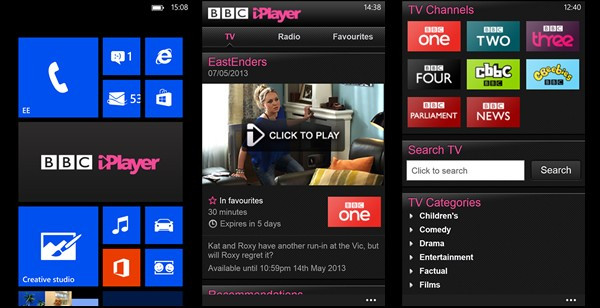 Other than that, it's pretty cut and dry: This lets you watch BBC shows on your phone. If you want to keep up with the latest episodes of Miranda, Have I Got News for You and James May Driving Around Britain Talking About Local Produce, this is the app for you.
If you've had your Windows Phone since October, you're probably just about used to the Live Tiles interface by now. You're also probably a bit tired of having to go through a separate settings menu to access things like Wi-Fi, Bluetooth and Airplane Mode.
Shortcut Tiles lets you place Live Tiles on the home screen to instantly access your Windows Phone settings. So, instead of opening the settings menu and scrolling through to change, say, your wi-fi connection, you just tap the wi-fi tile and change it from there. It's simple as that really.
Weave is a mix of Flipboard and your web browser's Bookmarks page. It recommends news and video sites to you and lets you add them into a shortlist to be accessed easily from the app.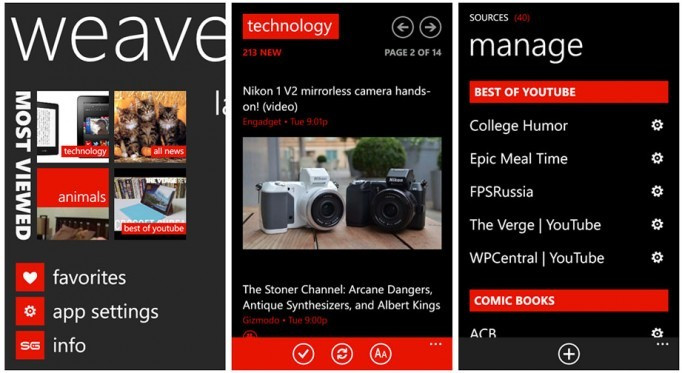 As well as choosing from the recommendations, you can add your own sites to create a one-stop list of everything you want to read on the web. In marketing terms, it's a content manager. In normal speak, it's the best way to have all your favourite websites neatly listed in one place and made easily accessible.
Remember the nineties, when people would spend hours on their 3210, trying to decide between Grand Valse and Kick for their ringtone? It's not quite like that anymore; Crazy Frog made us all hate ringtones forever.
But maybe this app can bring them back. Ringtones is free and lets you search for, listen to and download ringtones for your Windows Phone. It has a simple interface, including tabs for Most Popular and Favourites and boasts a database of thousands of tones. You're bound to find Grand Valse in there somewhere.
Lastly this week, Robotek, for our money the best looking game on Windows Phone (sorry Asphalt 7). It hasn't got pristine, shiny photo-realistic graphics or anything, but it has this great, distinctive colour palette, all oranges and neon pinks, which really makes it stand out.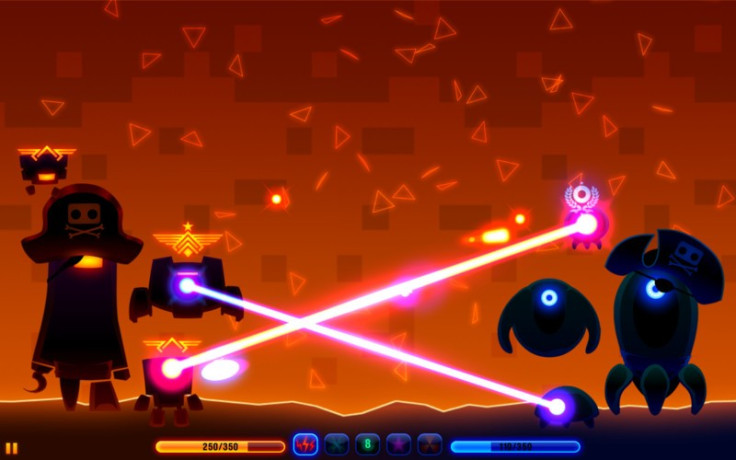 It's a strategy game where you have to arrange robots to fend off and kill other robots. It's kind of a tower defence game, like Bad Hotel, but faster paced and with the added incentive of online multiplayer. Robotek's great.