Betapond, a Facebook marketing technology company founded in 2009, has announced it has acquired London-based iPlatform, the UK's first Facebook preferred marketing developer.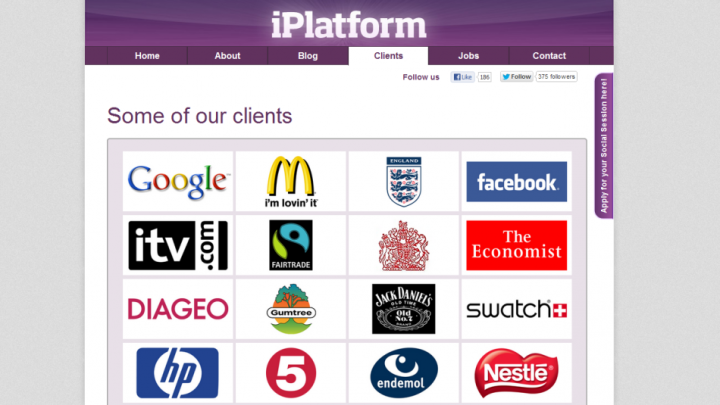 The acquisition was announced during Social Media Week at Facebook's new London offices near Covent Garden. The acquisition is understood to be Betapond's way of scaling up the company's business in London and get new developer talent.
iPlatform is a Facebook marketing agency, helping clients with their marketing campaigns by building applications for the Facebook and Facebook Connect platforms. Integrating it will strengthen Betapond's existing services.
Betapond has offices in Ireland, London and San Jose, and has announced plans to expand the London team to 30 employees by 2013.
iPlatform, which launched in 2008, was founded by Joshua March and Ben Lester. However, both men are no longer involved in the day-to-day management of the company, instead working on Conversocial, a company that was originally meant as a complementary service to iPlatform and that offers customer service solutions.
Although no numbers have been revealed concerning the deal, March and Lester will own shares in both companies as a result.
The merger will allow Betapond to further its reach into the UK market, and giving an opportunity for iPlatform staff to be part of a global company.
iPlatform will be integrated into Betapond though no dates have been announced about when this will happen. The transition is expected to happen in the upcoming weeks, with the development teams being the first to start work together.
"Having scale in London, a global hub for marketing innovation and the European base for so many global brands, is vital. Marketers in London demand the best and most sophisticated Facebook marketing techniques. With the iPlatform team on board, Betapond is in a stronger position to meet that demand", said Declan Kennedy, Betapond's chief executive.
Together, the companies boast an impressive list of clients, with names such as Google, Marks and Spencer, Intel, Avis, HP and Nestle among others.
The deal is Betapond's first acquisition since raising €1.15 million (approximately £913,000) from venture capital back in January 2012.
Joshua March explained the reasons behind the deal in an article published Thursday afternoon on his personal blog.
"There was great chemistry between the iPlatform and Betapond teams, and we believed in their management vision. It was a natural fit; and we felt that iPlatform's vision would be best met by joining with Betapond rather than going it alone," March wrote on his blog.
The news of the acquisition was met with a lot of enthusiasm from the Tech City community. Benjamin Southworth, Deputy CEO of Tech City Investment Organisation, commented on the news, saying:
"This acquisition is hugely exciting news. To see a home-grown Tech City company such as iPlatform achieve such success shows the potential of our tech community here in the UK. It's going from strength to strength."