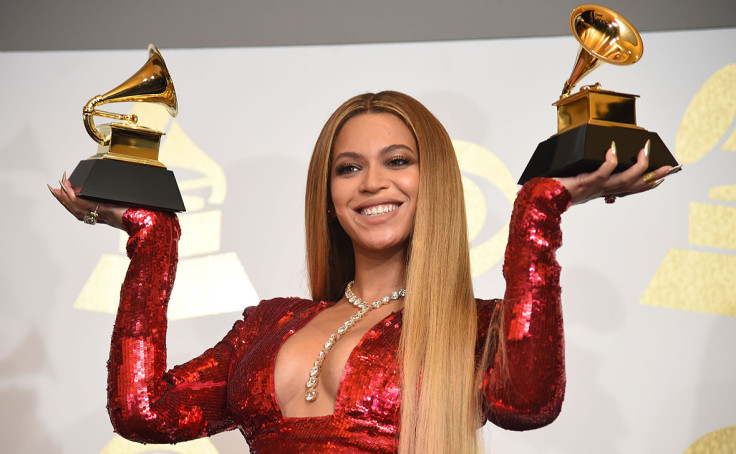 Beyonce has been accused of cultural appropriation after throwing an African-themed baby shower. Over the weekend, the heavily pregnant star donned African attire which consisted of a head-wrap with a matching printed skirt and large beaded necklace for the Carter Push party. She completed the look by decorating her bare bump with a large henna tattoo.
Guests at the event, hosted by her mother Tina Knowles, included tennis champion Serena Williams, former Destiny's Child bandmates Kelly Rowland and Michelle Williams, actress La La Anthony and Saturday Night Live's Vanessa Bayer.
While some praised the songstress for "embracing her roots" other claimed the theme was disingenuous due to the fact that she has barely performed in Africa.
One critic said: "How she gonna have an African themed party when she refuses to tour here? Nope! IDGAF if she's Beyoncé, she can't hate us but love our culture from afar."
Another addressed the Beyhive saying: "I'm gonna say this as gently cuz you guys are sensitive but Bey is just a very unsettling reminder that African Americans are still American."
Amongst her detractors was South African rapper AKA who tweeted: "For all this Africa themed baby stuff, Beyoncé seems pretty reluctant to come here. Stinks of cultural appropriation."
Although the Carter Push Party was inspired by "the motherland" she has long championed West African fashion and even paid homage to the women of Africa in her visual project Lemonade, when she wore a blue and yellow Ankara dress which featured bell sleeves and a full skirt.
Back in 2016 the Run The World hitmaker sent the internet into a frenzy after stepping out in a dress made from Ankara: a popular African fabric with vibrant patterns often dubbed 'Holland wax' or 'Dutch wax'.