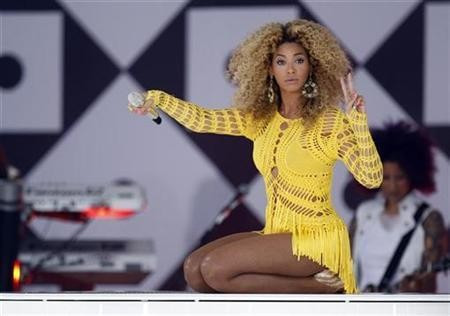 In a recent interview with Harper's Bazaar Beyonce talked openly about a number of social and political issues which the singer isn't often heard talking about.
Beyonce openly told the September issue of the magazine that she's always been a feminist and now wants to give feminism a new boost.
Thinking of an appropriate new name for the powerful movement, Beyonce suggested "Bootylicious" reports the Belfast Telegraph.
Beyonce said: "I don't really feel that it's necessary to define it. It's just something that's kind of natural for me, and I feel like it's what I live for. I need to find a catchy new word for feminism, right? Like Bootylicious."
The global singer went on to discuss a concert she held a few month ago in Egypt specifically at Port Ghalib on the Red Sea, close to when the country's uprising was starting.
The global singer recalled a specific moment in her concert which evidently was protested against by conservative Islamic groups who did not approve of her risqué outfits and booty-shaking dance moves.
She revealed: "There were a lot of women in the audience in burkas. They were singing along to Irreplaceable - it was amazing! Some of the men got really upset! They were like to their women, 'We have to get you out of here!'... I guess some of them do get annoyed."
Beyonce went on to say that she felt she had empowered the women in burqa's at the concert who sang along to her song "irreplaceable" at the dismay of their husbands.
Read the full interview in September's Harper's Bazaar UK.