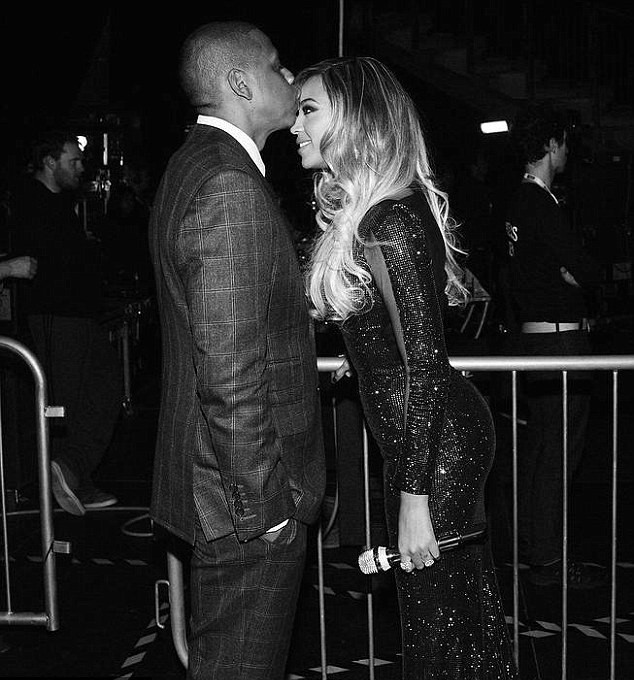 Beyonce has taken to sharing the more intimate moments of her life with her fans, and her appearance at the Brits was no exception.
The 32-year-old mother, who looked resplendent in an emerald green sequin dress by Vrettos Vrettakos, had the audience of the O2 captivated as she performed her new track XO.
But it seems she needed just a little help from her husband to prepare for her moment in the spotlight.
The singer posted a series of shots on Tumblr that showed Jay Z looking every inch the supportive husband ahead of her Brit's performance.
The rapper is seen by his wife's side as she prepares to take to the Brits stage, and later, clearly overjoyed at Queen Bey's triumphant performance, the two are pictured dancing in their hotel room in Glasgow, having taken the short flight north ahead of her next gig at the SSE Hydro.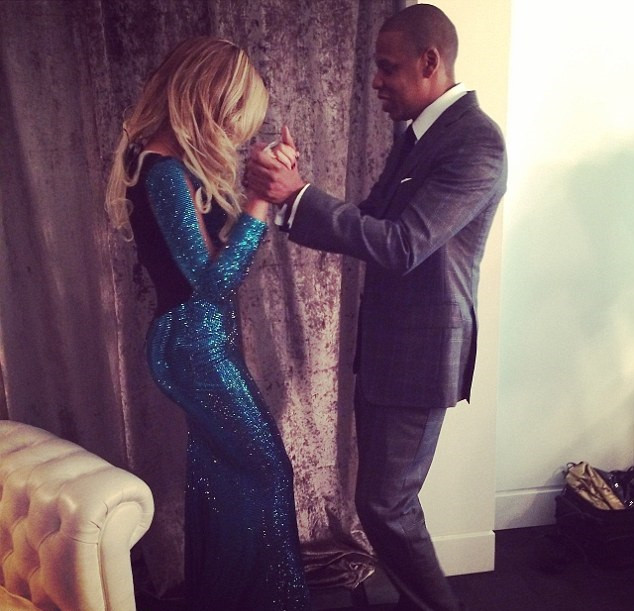 While her appearance at the Brits was shrouded in secrecy, news of Beyonce's performance leaked out when she was spotted boarding a private jet in Prestwick, Scotland, headed for London ahead of the awards.
The star arrived in Glasgow on Monday night ahead of the UK leg of her world tour. Ever the perfectionist, she is said to have had a seven-hour long rehearsal as she perfected her routines working into the early hours of Tuesday morning.
A source told the Daily Record: "Beyonce wanted to make sure everything was perfect for the start of this leg of the tour so she arrived in plenty of time over the weekend to run over her numbers and routines."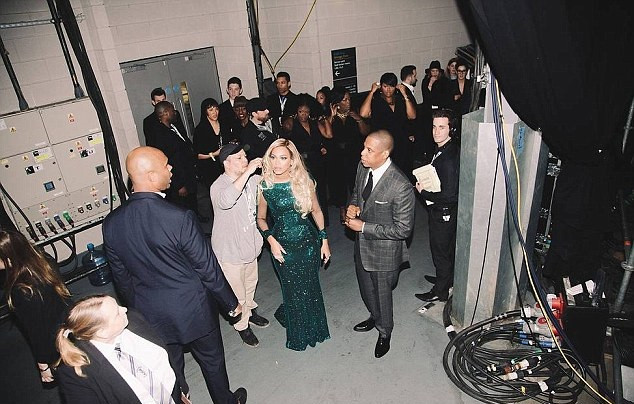 The pictures of the couple follow recent images of her daughter Blue Ivy which the singer had ealrier shared with fans.
It has been reported that Jay Z has assumed the role of Beyonce's manager and is taking a closer interest in his wife's career after she parted ways with her general manager, Live Nation Executive Faisal Durrani.