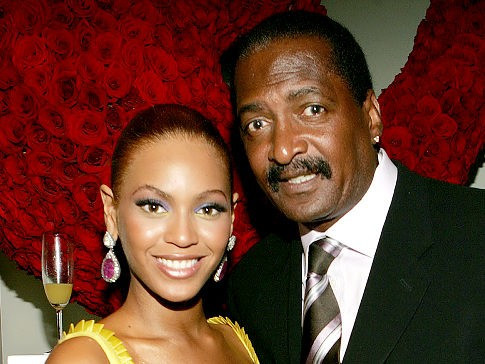 Just months after Mathew Knowles was hit with a tax lien for racking up $1.2m in unpaid taxes, it looks like Beyonce's dad's financial woes have only gotten worse.
The music manager, who made millions in the early 90s handling the career of Destiny's Child, is being sued by a credit bureau that once handled his money, TMZ reports.
According to the legal docs obtained by the celebrity site, the accounting firm is trying to collect $64,587.14 they claim Knowles owes for services he hired.
The firm handles finances for high-end entertainers and athletes.
Knowles is the founder of Music World Entertainment under Columbia Records. It has released albums by Beyoncé, sister Solange Knowles, Sunshine Anderson and others.
His career took nose dive in March 2011 when the Single Ladies hitmaker fired her father as her manager, claiming she wanted to take control of her own career.
Their professional relationship ended after it surfaced that he cheated on her mother with actress Alexsandra Wright and conceived a child.
It has been a turbulent few months for Knowles, who was recently accused of being a bad father to his love child, a boy called Nixon.
In December Wright sued him for $24K in back child support. Her later claimed he was the victim of a clerical error and had actually paid the money.
Knowles has not commented on the lawsuit.