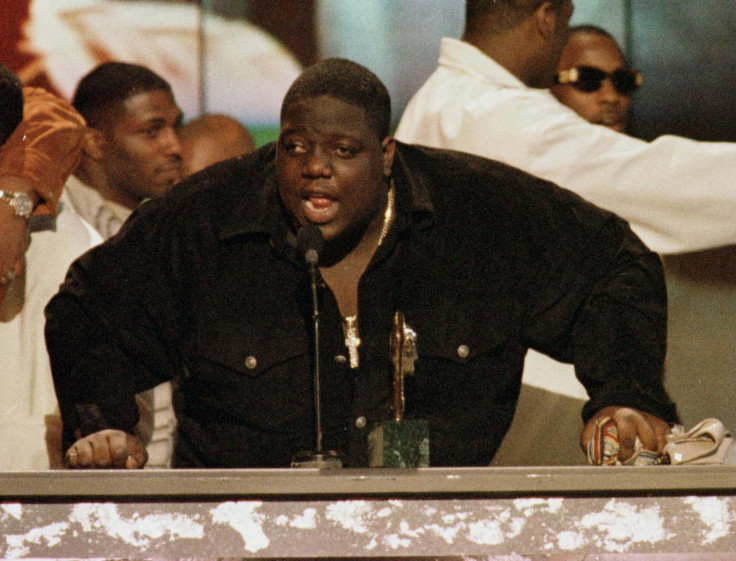 In March 1997, rap superstar Notorious B.I.G was fatally gunned down at the age of 24. More than 20 years on, his death remains unsolved.
Now, a new American TV series titled Unsolved: The Murders of Tupac and The Notorious B.I.G. is cashing in on the thirst for answers and its marketing team is going to extreme lengths to promote it.
Biggie Smalls, born Christopher Wallace, was killed in a drive-by shooting as he left L.A.'s Petersen Automotive Museum, which is located on the corner of South Fairfax & Wilshire.
A billboard has been erected near that same intersection. The advert for the TV show features his portrait with the tagline: "20 Years. Still Unsolved."
With no strong leads or suspects over the last two decades, speculation about the who killed the rapper is still rife and many different versions of the events that transpired that night have been floating around for years.
The forthcoming true crime series, from the director of The People v. O.J Simpson, will lift the lid on some of the conspiracy theories about who killed Biggie and Tupac, two of the most iconic figures in rap history.
Featuring a stellar cast it will focus on the police investigations into the mid-1990s death of the two hip-hop legends and the extensive work done by numerous detectives and homicide teams to solve the two potentially linked murder cases.
The trailer for the show starring Josh Duhamel, Jimmi Simpson and Bokeem Woodbine, reveals that it will touch on Detective Russell Poole's belief that the unsolved shootings of the rappers were "well orchestrated and well planned out, radios being used... experienced police officers knew exactly what to do".
Unsolved: The Murders of Tupac and The Notorious B.I.G premieres on 27 February.