Bilderberg 2017: I went to find the new world order and ended up in a sleepy Virginia town
It may be the haven of conspiracy theories but not many heads are turning in Chantilly.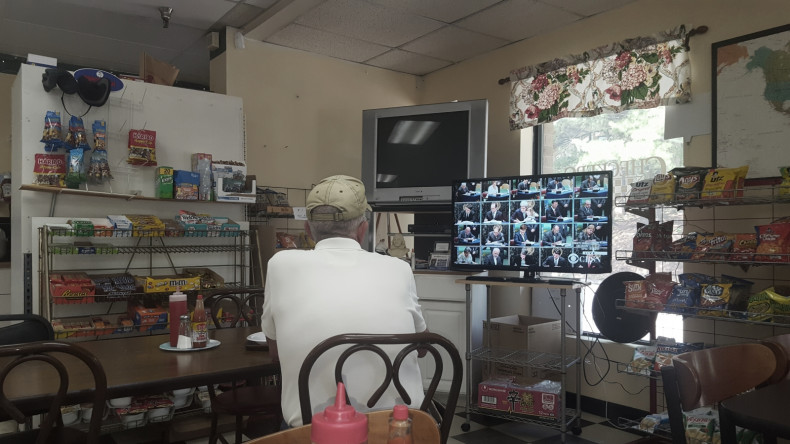 Chantilly, Virginia is a town on the edge. A few miles outside of Washington DC, just peering into the only southern state bordering the capital, it's a gateway to the American South.
It is a region where small government and conservative ideology rule politics but it is playing host to the very antithesis of that.
The Bilderberg Group meetings are notorious for convening a cabal of the western elite for a secretive conference that draws on a version of the Chatham House rule, in which participants may talk about what occurs but never use people's names.
Bilderberg is made for conspiracy theorists. A group of politicians, media tycoons and top CEOs meeting off-the-record may not seem the model of populism or democracy and is often accused of being a forum in which only members of the elite speak to each other.
If you're already predisposed to the idea that a small group is planning and controlling world governance, Bilderberg fits well into that theory.
"Why is there reason to believe that the Bilderberg group are plotting global domination? Well, there's a real lack of transparency and accountability around the group – so this creates the perfect situation for conspiracy theories to flourish." Dr Michael Shermer, publisher of Skeptic magazine told IBTimes UK.
Although there might be something to be said about the ethics of a closed off conference of the powerful, most of the theories revolve around the idea that those inside are looking to create a new world order which continues their power. They might think that it comes from Bilderberg being against the nation state while others go for the much more bizarre (think lizard people and aliens).
"People believe all sorts of conspiracy theories – and in droves." Shermer said,
Notorious conspiracy peddlers, InfoWars splashed on what they called an 'exclusive' this year that Bilderberg was about overthrowing Trump. The schedule for the week showed the Trump administration as a top topic of discussion. Others even say it's about forcing the world to adopt sharia law.
However if it is looking to overthrow Trump, the conference made the obvious mistake of inviting his commerce secretary and national security adviser. They'll be enjoying four days with a small UK contingent including Ofcom chief executive, Sharon White and former Chancellor, George Osborne - presumably attending to gather scoops for his new role as editor-in-chief of London's Evening Standard.
When Bilderberg rolls into Chantilly, as is happening this year for the fourth time, some will show their anger by protesting outside the event. But on the morning of 1 June, as IBTimes UK arrived to check it out, the bangs had already fizzled out - three independent journalists and a few cops were in the sun outside.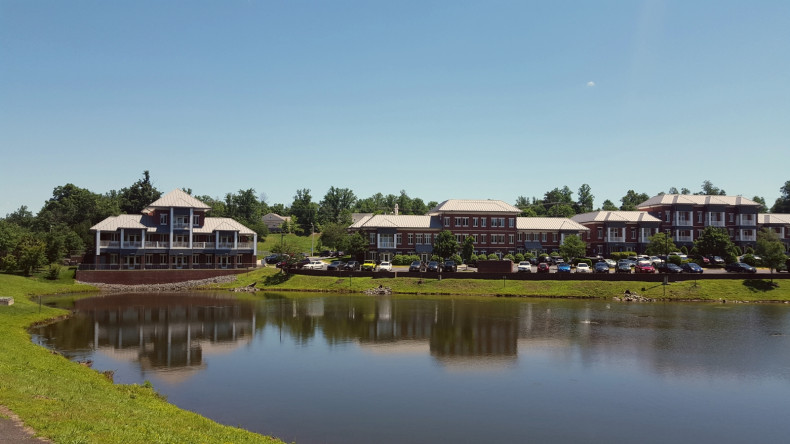 Elsewhere in the town, no one notices. As they bring around refills of sweet iced tea, a southern staple, the servers at Eggspectation, a mile down the road from Bilderberg, haven't noticed anything different. But why would they? One waiter points out, the CIA is a few miles away, it's not far from the FBI and just outside of DC - there's always security folks coming in and out, often sleek-suited businessmen grab a bite. Bilderberg doesn't sound much different to any other day.
If all of the government on its doorstep wasn't enough, Chantilly practically straddles Dulles International Airport - the capital's main international hub. District Supervisor Kathy Smith told IBTimes UK that not much happened last time Bilderberg came to town. "The Marriott is in the middle of a business park and although there were protesters in 2012 the majority of them participated on the weekend, and the business park is pretty quiet on the weekend." Smith said in an email: "It's hard to predict the impact of this year's conference, but if history is an indicator it won't impact the community very much."

In Checkers diner, closer to the main town, there's not much conversation about anything. In the corner is a TV that all the chairs point towards. The sweet tea comes in a styrofoam cup. Behind the counter, a middle-aged woman shrugs when asked if she's noticed anything different lately, any changes. "What kind of changes?" she says. When told that there's a big conference down the road, she shrugs. smiles and goes back into the kitchen.
In 2012, pictures showed protestors yelling at passing cars and Infowars host Alex Jones sitting in the shade. Day one in 2017 and a sleepy town is just a sleepy town, barely having batted an eye at this passing moment of madness. Inside the Westfield Marriott, Bilderberg starts up.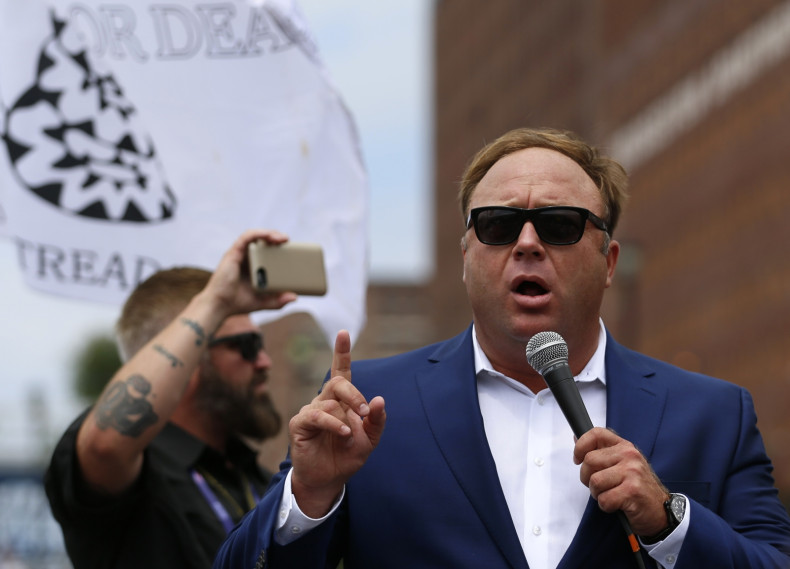 Later in the afternoon, a few more people have gathered at the Marriott's turn off - all equipped with cameras trying to peer into blacked-out sedans passing through. They're genial and friendly. A plane passes over and one guy points upwards, says it's chem trails. Another starts talking about pizzagate. But there's still only a handful of them, not the angry protestors images had promised.
Calls into local hotels proved fruitless. Had anyone noticed quirky characters coming in? An uptick in reservations? No. One front desk just seemed entirely confused by the questions. "We don't do that sort of thing, just normal rooms," an operator for Chantilly Extended Stay said. The message is clear, Bilderberg might be there but nothing out of the ordinary is going on for the people of Chantilly.
On Thursday, The Guardian ran an article calling Chantilly "Bilderberg's 'home from home'", but for local residents, it's really just home.