An emotional Bill Gates spoke this week about visiting his lifelong friend and rival Steve Jobs before his death in 2011, saying he and the Apple co-founder "grew up together".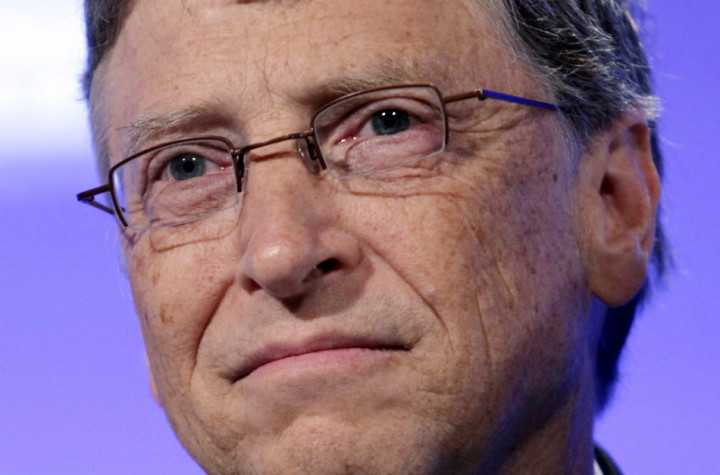 Speaking to Charlie Rose on CBS News' 60 Minutes programme Gates, 58, said: "He and I, in a sense, grew up together. We were within a year of the same age, and we were kind of naively optimistic and built big companies.
"And every fantasy we had about creating products and learning new things - we achieved all of it. And most of it as rivals. But we always retained a certain respect and communication, including even when he was sick."
Showing rare signs of emotion, the Microsoft founder and chairman, who now spends his time running the Gates Foundation with his wife Melinda, spoke about conversations he had with Jobs just before his death in October 2011.
The two talked about "what we learned, about families, anything," as well as the £80m aluminium yacht Jobs was having built during the months before his death. "He showed me the boat he was working on," Gates said, "and talked about how he's looking forward to being on it, even though we both knew there was a good chance that wouldn't happen."
Speaking about how Jobs and Apple had succeeded with the iPad when Microsoft had failed to crack the tablet market, Gates said: "We did tablets, lots of tablets, well before Apple did. But they put the pieces together in a way that succeeded."
The Microsoft chairman also talked about aspects of Jobs' character he wishes he had shared. "His sense of design, that everything had to fit a certain aesthetic. The fact that he, with as little engineering background as he had, it shows that design can lead you in a good direction. And so phenomenal products came out of it,"
Eradicating disease
Looking to his own future, Gates spoke about how he will use his $67bn (£44bn) fortune to eradicate some of the world's deadliest diseases over the next 20 years. Gates claims polio will be "done by 2018" and tuberculosis will "take probably six or seven years."
Gates says he is "excited" about the Foundation's mission and claims eradicating common diseases to be "doable."
"Whenever you see a mother bringing a sick child into a facility," Gates said, "it's easy to relate to, 'what if that was my child?'. You realise how crazy it is that with the world being rich enough to afford all sorts of frivolous things that those basic things still aren't being provided."
Last year, Gates revealed in an interview with the Telegraph that he had written a letter to Jobs which the Apple founder kept at his bedside during his final days. The letter told Jobs to be proud of his life's work. "I told Steve about how he should feel great about what he had done and the company he had built," Gates said.