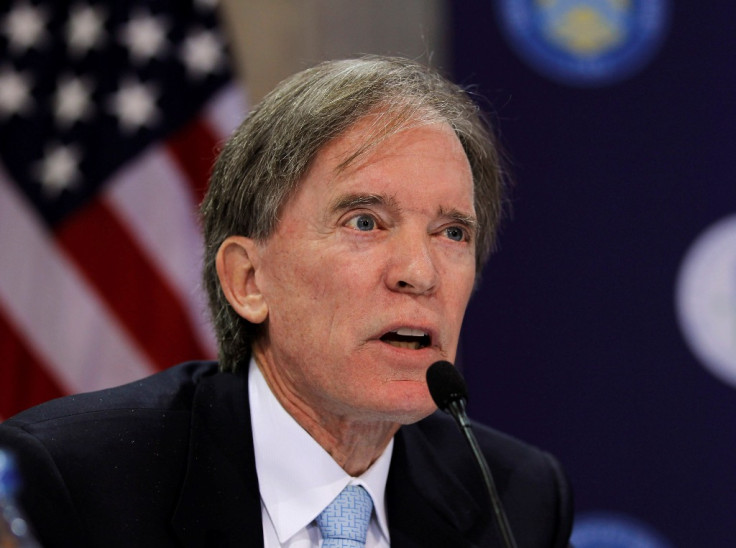 Central banks cannot solve the debt crisis with quantitative easing, as there are "structural headwinds" that can thwart their plans, according to renowned investment manager Bill Gross.
The Janus Capital portfolio manager said in its latest monthly investment outlook that the central banks in the US, Europe and Japan are trying to solve the debt crisis by creating more debt. This would lead to a "point of low return" for investors, according to Gross.
"It is difficult to envision a return to normalcy within my lifetime (shorter than it is for most of you)," he writes.
"I suspect future generations will be asking current policymakers the same thing that many of us now ask about public smoking, or discrimination against gays, or any other wrong turn in the process of being righted."
In an investment commentary in October, Gross said investors should not expect double-digit returns as growth worldwide is slowing down, creating a "new normal" in the world economy.
"How could they?" Gross asks, questioning the central banks.
"How could policymakers have allowed so much debt to be created in the first place, and then failed to regulate their own system accordingly? How could they have thought that money printing and debt creation could create wealth instead of just more and more debt? How could fiscal authorities have stood by and attempted to balance budgets as opposed to borrowing cheaply and investing the proceeds in infrastructure and innovation?"
Gross, who earlier resigned from investment manger Pimco to join Janus Capital, recommended that investors should reduce risk and prepare for asset prices to stop increasing.
"Markets are reaching the point of low return and diminishing liquidity," he says.
"Investors may want to begin to take some chips off the table: raise asset quality, reduce duration, and prepare for at least a halt of asset appreciation engineered upon a false central bank premise of artificial yields, QE and the trickling down of faux wealth to the working class."