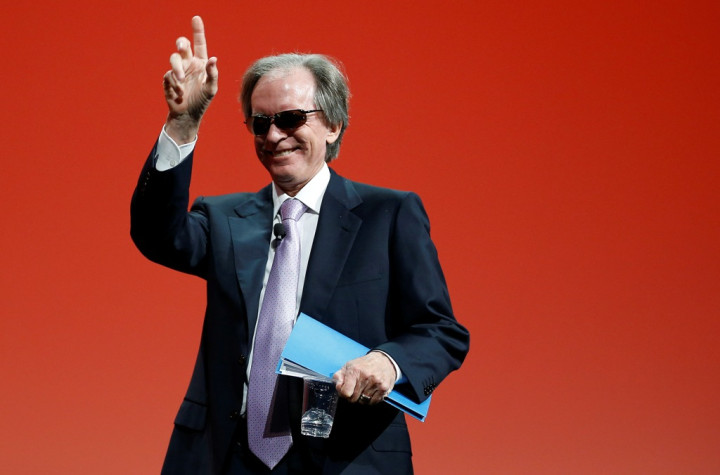 Janus Capital Group (JCG) raked in over $1bn of estimated net deposits into two bond mutual funds in October, after hiring star bond manager Bill Gross.
The Janus Global Unconstrained Bond Fund, which Gross started managing in October, attracted an estimated $364m (£229m, €292m) in client deposits in the first full month with the so-called "Bond King" at the controls, bringing assets to $442.9m through 31 October,
Janus Flexible Bond Fund, a core bond strategy, attracted $821m of deposits in October, bringing the assets to $8.4bn.
Janus also attracted deposits to its Global Life Sciences and Contrarian funds in October, with each drawing over $100m, Bloomberg reported.
Janus told the news agency: "We are encouraged by the level of interest we are seeing across many of our funds, including our Flexible Bond Fund and Global Unconstrained Bond Fund.
"Management believes we will continue to have unusual levels of opportunities, particularly in institutional fixed income, over the next year or more."
Pimco's Woes
Investors withdrew a record sum from Pimco's flagship Total Return Fund in October post Gross's abrupt resignation from the company.
The fund, which was previously managed by Gross, suffered $27.5bn of net outflows in October, compared to $23.5bn outflows in September, a record for the mutual fund industry.
JCG's total assets under management were $174.4bn as on 30 September, compared with $166.7bn a year ago, according to a statement announcing the firm's third-quarter results.
Gross quit Pimco to join Janus in late September.
According to reports, Pimco, the world's largest bond fund, has been plagued by weak returns and capital outflows, as well as a spat between Gross and his former Pimco protegee Mohamed El-Erian, who quit the firm in early 2014 after a high profile fallout with his boss.
Gross co-founded Pimco in the 1960s.