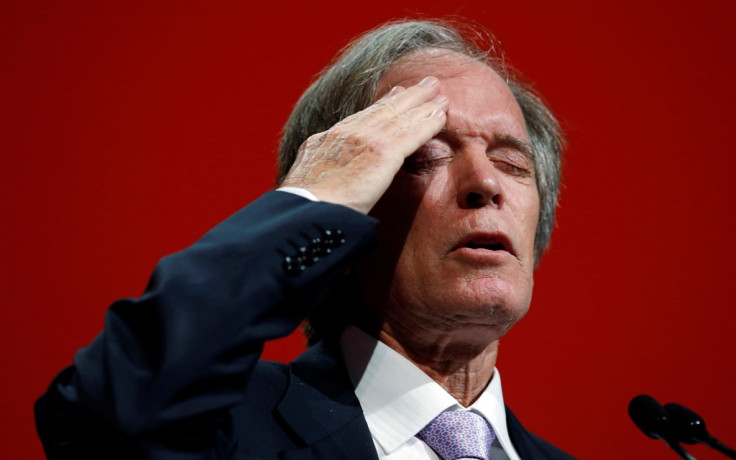 Bill Gross's Janus Global Unconstrained Bond Fund trailed its benchmark in the fourth-quarter of 2014 mainly because it had pumped about 5% of net assets into debt issued by US, Russian and Brazilian energy firms.
Those bonds and emerging market government debt that Gross agreed to insure were all hurt by the 42% plunge in WTI crude oil futures during the fourth-quarter, said Janus.
The $1.46bn (£950m, €1.3bn) Janus Gobal Unconstrained Bond Fund shed 0.56% during the fourth-quarter after including dividends, according to the fund's quarterly overview statement.
By comparison, the three-month Libor returned 0.06% and the rival Pimco Total Return Bond Fund advanced 1.32% during the same period, as the Barclays US Aggregate index, to which Pimco's fund is benchmarked to, rose 1.79%, Bloomberg reported.
Janus said: The fourth quarter's global market trends – tumbling crude oil prices, falling sovereign rates and a strengthening US dollar – built into a crescendo as the period progressed. The decline in crude oil prices was the most dramatic."
"[The fund's] energy sector exposure detracted the most from the Fund's performance. Its exposure to US dollar-denominated Russian and Brazilian corporate bonds also detracted. The sharp decline in crude oil prices during the period as well as the declines of those countries' currencies against the US dollar drove underperformance here."
"The outlook for long-term market returns is lower than it has been historically, in our view, with 4% to 5% returns for equities and 2% to 4% returns for bonds."
Gazprom and Rosneft
As of 31 December 2014, 2.4% of net assets were invested in dollar-denominated debt issued by Brazilian and Russian energy firms including in Petroleo Brasileiro, Gazprom, Lukoil, and Rosneft.
Separately, during the fourth-quarter, Gross invested about 2.5% of net assets in debt issued by US energy firms like Marathon Petroleum, Transocean, Sabine Pass LNG and Kinder Morgan Finance.
Credit default swaps
The Janus fund was also hit by its credit default swaps (CDS) positions - agreements that provide third parties with insurance against default of sovereign debt
The fund's CDS exposure to sovereign debt issued by Russia, China, Mexico and Brazil totaled about 5.4% of net assets as of 31 December 2014, Janus data showed.
Russia, Mexico and Brazil are major oil producers, with Russia and Mexico dependent on crude sales to help support government spending.
The fourth-quarter overview provided the first detailed picture into how the so-called "bond king" navigated the markets since his departure from Pacific Investment Management Co (Pimco).
Gross quit Pimco to join Janus in late September 2014.