Billionaire Carl Icahn given regulation reform special adviser role in Trump administration
Icahn will not be a federal employee but will be advising Trump as an individual, the statement said.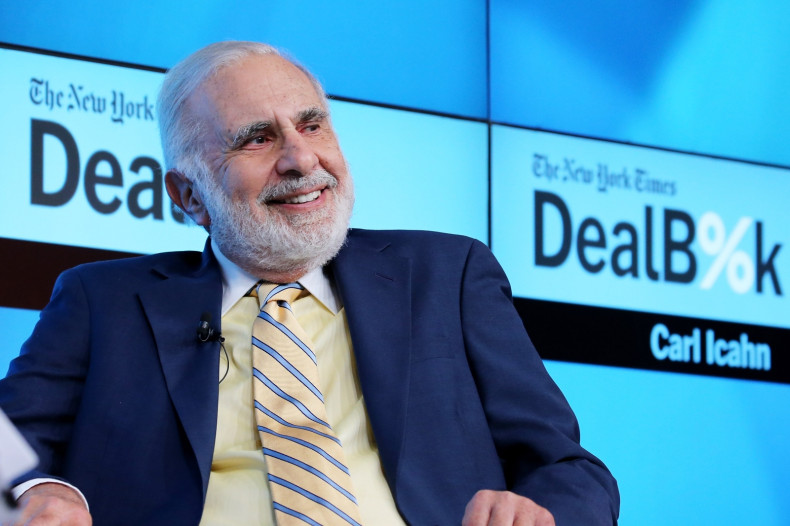 The Presidential Transition Team said on Tuesday (20 December) that Wall Street billionaire, Carl Icahn, has been named special adviser to President-elect Donald Trump on the issue of regulatory reform. Some have already criticised the pick, saying Icahn would be advising regulation on his own industry.
The statement from the transition team described Icahn as "one of America's most successful businessmen and investors" and pointed out that he was an early supporter of Trump.
"Carl was with me from the beginning and with his being one of the world's great businessmen, that was something I truly appreciated," said President-elect Trump according to the statement. "He is not only a brilliant negotiator, but also someone who is innately able to predict the future especially having to do with finances and economies. His help on the strangling regulations that our country is faced with will be invaluable."
"Under President Obama, America's business owners have been crippled by over $1 trillion in new regulations and over 750 billion hours dealing with paperwork," said Icahn. "It's time to break free of excessive regulation and let our entrepreneurs do what they do best: create jobs and support communities. President-elect Trump is serious about helping American families, and regulatory reform will be a critical component of making America work again."
Icahn will not be a federal employee or have any specific duties, said the statement, but would be advising Trump as an individual. 80-year-old Icahn is worth $16.5bn according to Forbes, who rank him as the 26th richest person in America.
Icahn won't be the only billionaire in the billionaire president's administration – there's already Secretary of Commerce Wilbur Ross and Secretary of Education Betsy DeVos, whose family fortune is thought to be around $5.1bn.